Believer's Bible Commentary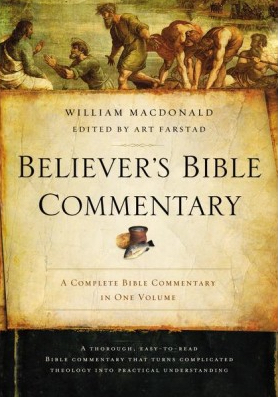 Tell Someone
Available for: iPad, iPhone, Android, Mac, and Windows.
Believer's Bible Commentary
Publisher: Thomas Nelson
Publisher: Thomas Nelson
Make Bible study a part of your daily life with the thorough yet easy-to-use Believer's Bible Commentary. William MacDonald tackles the controversial issues head-on, taking a theologically conservative stand, yet presenting alternate views with fairness. The Believer's Bible Commentary is a friendly guide to exploring the deeper meanings of every biblical book.
Features include:
Paragraph-by-paragraph commentary on the entire Bible
Balanced approach to linguistic studies and useful application
Easy to understand
Introductions, notes, and bibliographies for each book of the Bible
People and Places of the Bible
And much more!
About the Author
William MacDonald was President of Emmaus Bible College, teacher, Plymouth Brethren theologian and a prolific author of over 84 published books. MacDonald refused to accept royalties for his books but established a fund for translating his work Believers Bible Commentary into foreign languages.

About the Editor
Arthur L. Farstad served as the Executive Editor of the New King James translation of the Bible. Dr. Farstad was a well-respected Greek scholar and theologian having taught at Dallas Theological Seminary in Greek studies. In addition to the NKJV, he served at consulting editor for the New Scofield Study Bible and co-editor of The New Greek Testament According to the Majority Text and served as Editor for the Journal of the Grace Evangelical Society.
PLEASE NOTE: this version does not include the few images that are available in the print version.
ISBN: 9780718031145
Create an Olive Tree Account
Sign Into Your Olive Tree Account