The Crucified Life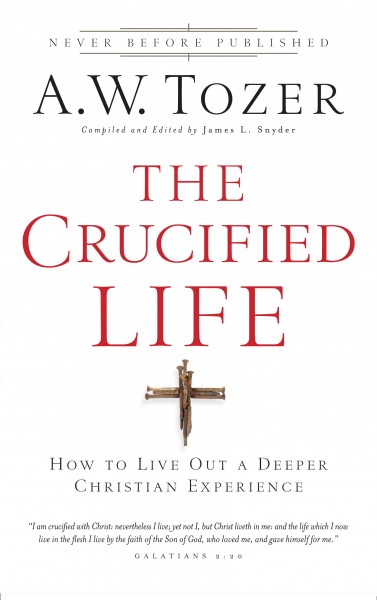 Available for: iPad, iPhone, Android, Mac, Windows Desktop and Windows Store.
The Crucified Life
Publisher: Gospel Light - Regal Books
Publisher: Gospel Light - Regal Books
The apostle Paul declared in his letter to the Galatians that he had been "crucified with Christ." But what does this mean? Is this a claim every believer can and should make? The Crucified Life is a comprehensive exploration of these questions, answered with the deep, biblical thinking for which Tozer was revered. "God is ingenious in developing crosses for His followers," Tozer was fond of saying. At the heart of the book is a call to believers to follow Christ to the Cross and be raised to new life—a call to live and thrive in the crucified life.
A.W. Tozer embarked upon a lifelong pursuit of God at the age of 17 after hearing a street preacher in Akron, Ohio. He was a self-taught pastor, writer and editor whose powerful messages continue to grip the hearts and stir the souls of today's believers.
ISBN: 9780830759231