J.B. Phillips New Testament - PHILLIPS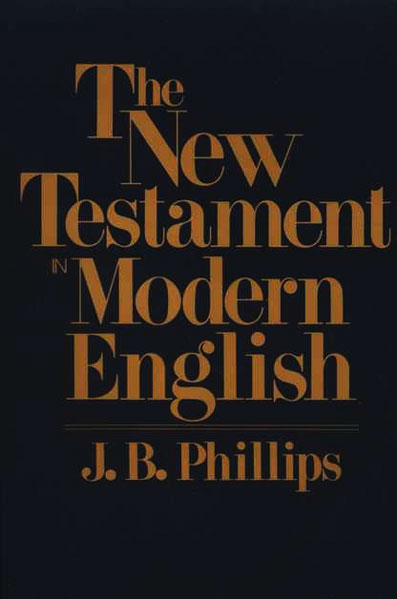 Tell Someone
Available for: iPad, iPhone, Android, Mac, and Windows.
J.B. Phillips New Testament - PHILLIPS
Publisher: Phillips
Publisher: Phillips
This paraphrase of the New Testament first appeared in parts from 1947 to 1957. Phillips began with the epistles, published as Letters to Young Churches in 1947; the Gospels were published in The Gospels in Modern English in 1952; the Acts (published as The Young Church in Action) in 1955; and The Book of Revelation in 1957. A one-volume edition of the complete New Testament was published in 1958, and a revised edition came out in 1961.
The translator, John B. Phillips (1906-1982), was an English clergyman who had studied classical Greek at Cambridge University. During the Second World War he was a minister at the Church of the Good Shepherd in London, where he supervised a young people's club. It was his work with the young people that first prompted him to translate the New Testament into the style of modern speech.
Create an Olive Tree Account
Sign Into Your Olive Tree Account