The Way into the Holiest - Expositions of the Epistle to the Hebrews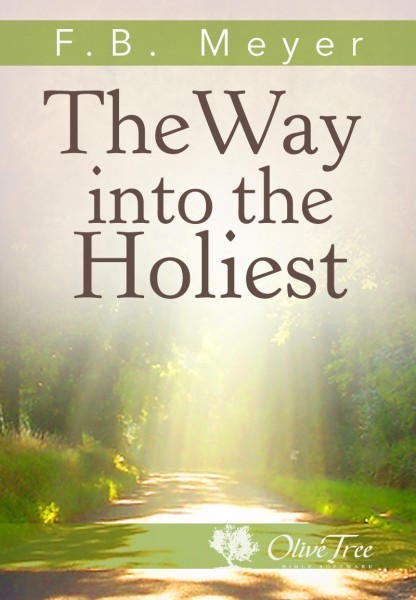 Tell Someone
Available for: iPad, iPhone, Android, Mac, and Windows.
The Way into the Holiest - Expositions of the Epistle to the Hebrews
Publisher: Olive Tree
Publisher: Olive Tree
The epistle to the Hebrews bears no name of author, or designation of church. But it needs neither. In every sentence we can detect the Authorship of the Holy Ghost: and feel that it has a message not to one age, but to all; not to one community, but to the universal Church.
There are two strong tendencies flowing around us in the present day: the one, to minimize the substitutionary aspect of the death of Christ; the other, to exaggerate the importance of mere outward rite. To each of these the study of this great Epistle is corrective. We are taught that our Lord's death was a Sacrifice. We are taught also that we have passed from the realm of shadows into that of realities.
These chapters are altogether inadequate for the treatment of so vast a theme; but such as they are, they are sent forth, in dependence on the Divine Blessing, in the fervent hope that they may serve to make more clear and plain to those who would find and enter it, the Way into the Holiest of all.  --F.B. MEYER
One of the greatly loved preachers of his day, Frederick Brotherton Meyer was a pastor, author, Bible teacher and evangelist. He was born in London in 1847 and grew up in a Christian home. In 1895 he went to Christ Church in London, with only 100 attending. Within two years he was preaching regularly to over 2,000. He remained there for fifteen years and then began a ministry of conference preaching and evangelism, traveling to South Africa and the Far East on mission endeavors. He returned to England to pastor for several years before he died in 1929.
Create an Olive Tree Account
Sign Into Your Olive Tree Account