Taste And See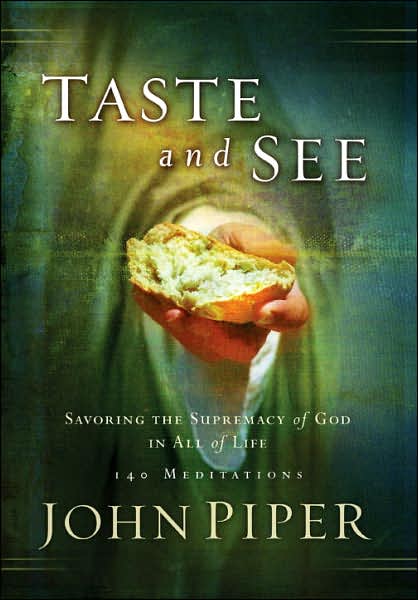 Tell Someone
Available for: iPad, iPhone, Android, Mac, and Windows.
Taste And See
Publisher: Multnomah Publishers
Publisher: Multnomah Publishers
The ebook Taste and See by John Piper contains 140 meditations on subjects ranging from current controversies like partial-birth abortion to gay marriage to deep spiritual questions like salvation and resurrection. Filled with poignant and practical answers to the tough questions of the Christian life and faith, this ebook is a revision of the popular A Godward Life that adds twenty fresh entries to the original 120 meditations. With subjects as diverse as the internet, civil rights, prison profanity, Christian colleges and the filling of the Holy Spirit, each self-contained meditation tackles a topic and provides true and applicable answers or insights to each topic. The range of subjects in this book falls under the ebook's theme that "the aim of all life is to see and savor and show" God's "perfection and…excellency."
John Piper, Pastor for Preaching and Vision at Bethlehem Baptist Church in Minneapolis, Minnesota, since 1980, is a respected theologian and author. He is the author of over 30 books, of which more than two million copies have sold.
Create an Olive Tree Account
Sign Into Your Olive Tree Account