True For You But Not For Me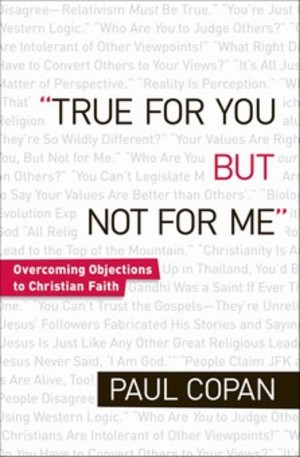 Tell Someone
Available for: iPad, iPhone, Android, Mac, and Windows.
True For You But Not For Me
Publisher: Baker
Publisher: Baker
Relativism, the philosophical belief that there are no absolute truths, has a powerful sway in our post-modern world. When they have witnessed to unbelievers, many Christians may have heard the catch phrases of relativism like "All religions lead to God," "Who are you to judge others?" and "Jesus was just another great religious leader." Paul Copan, in the eBook True For You, But Not For Me, exposes relativism as a paper tiger with no logical foundation. Paul Copan tackles the many assertions of relativism in a way accessible to any reader. Copan also defangs the claims of moral relativism and religious pluralism and defends the uniqueness of Jesus Christ. At the end, he suggests some ways to reach the unevangelized.
Paul Copan is a pastor and scholar who works as the staff apologist for Ravi Zacharias International Ministries. He graduated from Trinity Evangelical Divinity School with a M.A. in philosophy and a M.Div in Divinity. He then graduated with a Phd in Philosophy from Marquette University. Find all eBooks by Paul Copan available from Olive Tree.
Create an Olive Tree Account
Sign Into Your Olive Tree Account