Is Anybody Out There?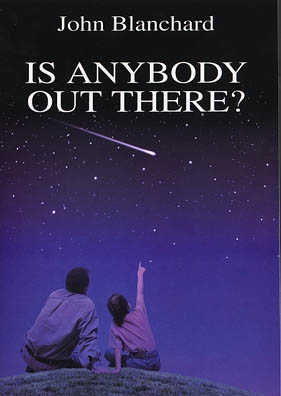 Tell Someone
Available for: iPad, iPhone, Android, Mac, and Windows.
Is Anybody Out There?
Publisher: Evangelical Press
Publisher: Evangelical Press
Is Anybody Out There? by John Blanchard tackles the deep questions of our lives. Questions such as "Why am I here?"; "Does life have any meaning?"; "What happens to me when I die?"; and "Is there other (and greater) intelligence elsewhere?" But then comes the ultimate question that must be answered: "Is anybody out there?" The definitive answers to these questions are not in this short eBook, but it does explore the issues these questions raise and points the reader to the answers. The pictures that come with the hardcopy edition of this book are not included in this electronic version, but the text is completely readable and understandable without them.
Dr. John Blanchard served for thirteen years in the Guernsey Civil Service before entering full-time Christian ministry. He is an internationally known author, teacher and speaker. His publications have sold nearly fifteen million copies.
Create an Olive Tree Account
Sign Into Your Olive Tree Account