All of Grace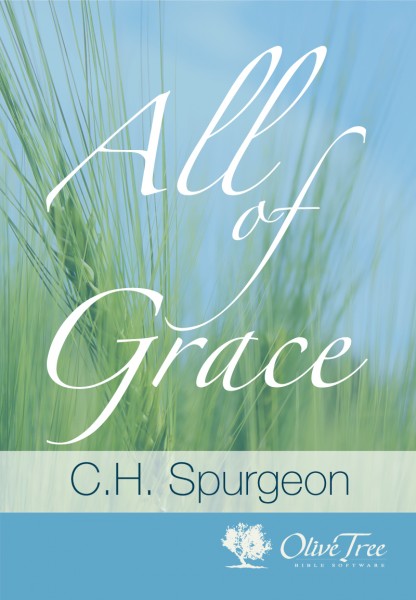 Tell Someone
Available for: iPad, iPhone, Android, Mac, and Windows.
All of Grace
Publisher: Olive Tree
Publisher: Olive Tree
Although renowned for his talent in preaching, C.H. Spurgeon was also a prolific writer. All of Grace is one of his most widely known and best-selling written works. It is a chaptered work, longer and more in-depth than any of his sermons. Subtitled "An Earnest Word with Those Who Are Seeking Salvation by the Lord Jesus Christ," All of Grace is Spurgeon's fullest explanation of the process of God's redemption of Christian souls. It is also an inspiring gift of encouragement to believers in their Christian walk—a "fountain by the wayside" where Spurgeon hoped many will find refreshment. Its plain and simple language rings with his concern for the souls of all humanity.
Charles Haddon Spurgeon (1834-1892) converted to Christianity at the age of fifteen. By the age of twenty-two, he was the most popular preacher in England, and remained so for the latter half of the 1800s. He frequently spoke to crowds over 10,000 in the days before electronic amplification. Known as the "Prince of Preachers," he delivered nearly thirty-six hundred sermons throughout his life. A prolific writer as well, many of Spurgeon's works remain in print to this day.
Create an Olive Tree Account
Sign Into Your Olive Tree Account