Bible Study Toolkit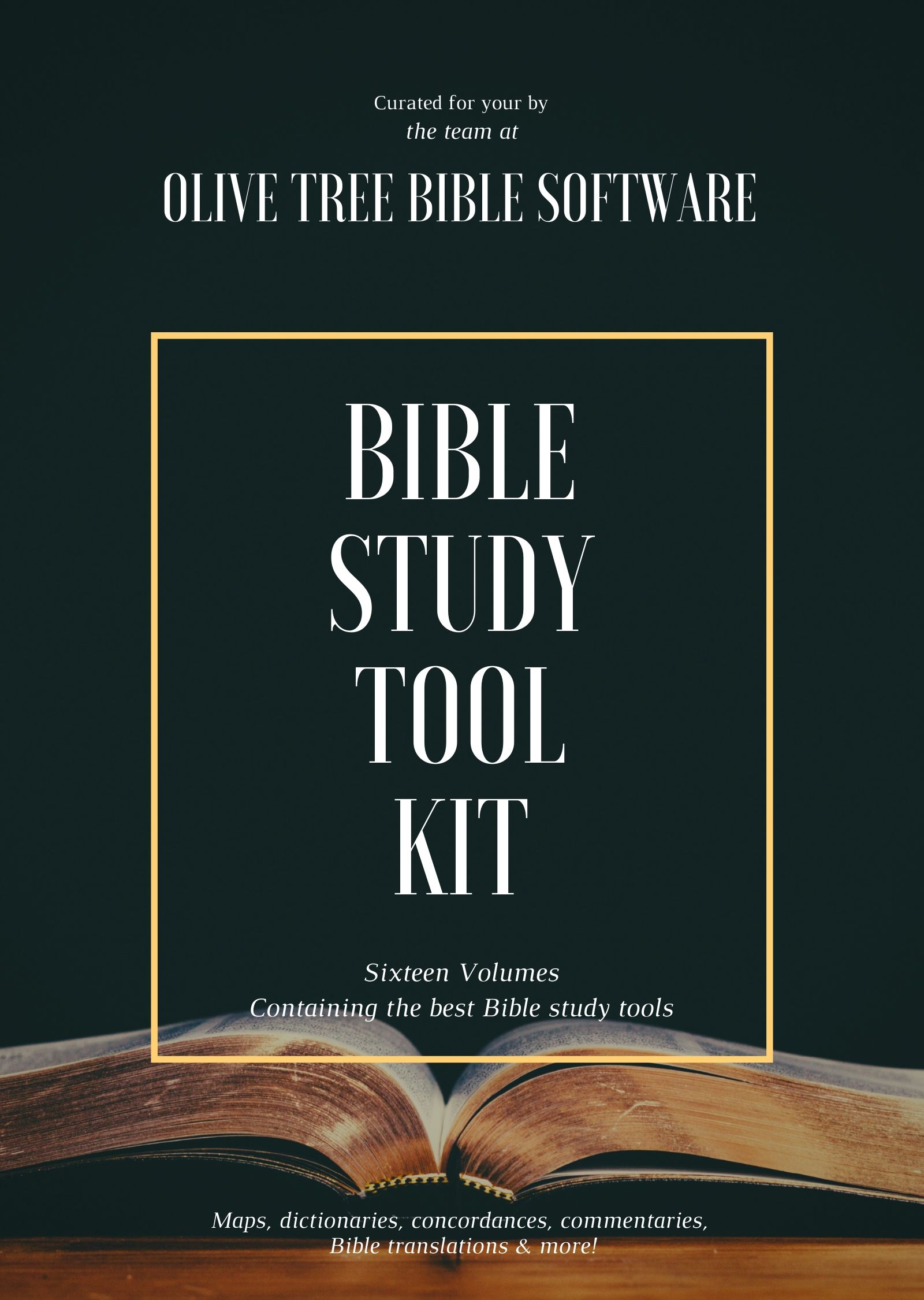 Tell Someone
Available for: iPad, iPhone, Android, Mac, and Windows.
Bible Study Toolkit
Publisher: Olive Tree
Publisher: Olive Tree
The Bible Study Toolkit is a collection of fifteen resources that will enhance your Bible study. Included are some of the most popular Bible translations, including the New International Version (NIV). With two classic commentaries and two Bible dictionaries, you can examine the meaning of any Bible passage more closely. Add on to this a Strong's tagged Bible, a strong set of cross-refereneces, a rich concordance, and a full-color map set, and you have a full study package to get the most out of studying the Bible.
---
Detailed list of all items included in the Bible Study Toolkit:
ENGLISH BIBLES
New International Version (NIV) - A very popular contemporary English version, based on the original texts.
New Revised Standard Version (NRSV) - One of the latest modern translations, based on the Revised Standard.
Holman Christian Standard Version (HCSB) - A translation which seeks to convey the precise meaning of the original language by the best means available (please note this version does not contain cross-references).
King James Version w/ Strong's Numbers (KJV) - Like having your Bible plus a complete concordance, fully searchable.
Amplified Bible Classic Edition (AMPC) - Combines the insights of numerous biblical language experts.
COMMENTARIES
Jamieson, Fausset, and Brown Commentary (JFB) - A time-honored critical commentary on the whole Bible.
Matthew Henry's Concise Commentary - Read in concise form the insightful words of a great Bible commentator.
DICTIONARIES / LEXICONS
Easton's Bible Dictionary - In-depth definitions and plentiful verse links make this a very useful reference tool.
Naves Topical Bible Index - Explore over 6,000 topics and over 100,000 Bible verse references.
Enhanced Strong's Dictionary - Keyed to Strong's numbers, this dictionary is linked to the KJV Strong's Bible text.
CONCORDANCES / CROSS REFERENCES
Treasury of Scriptural Knowledge (TSK) - Let the Bible interpret itself with these indispensible, exhaustive cross references.
Olive Tree KJV Concordance - Both an English Bible Concordance and an Englishman's Concordance, this powerful resource will greatly enhance your word studies.
MAPS
Manna Maps Study Set - Full color maps and charts let you explore Biblical lands.
DAILY DEVOTIONALS AND DAILY READING
Spurgeon's Morning and Evening Devotional - Penetrating and touching expositions of Scripture by the "Prince of Preachers."
Daily Light, King James Version - A beloved classic devotional for morning and evening, taken entirely from the Bible.
Life Journal Daily Reading Plan - A one-year daily reading plan through the Bible.
ISBN: 9781500010829
Create an Olive Tree Account
Sign Into Your Olive Tree Account