Greek New Testament, 4th Edition with Critical Apparatus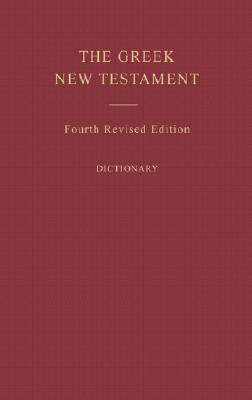 Tell Someone
Available for: iPad, iPhone, Android, Mac, and Windows.
Greek New Testament, 4th Edition with Critical Apparatus
Publisher: German Bible Society
Publisher: German Bible Society
This bundle contains both the Greek New Testament, 4th Edition and its corresponding critical apparatus. The apparatus provides information on all of the variant readings that affect interpretation or translation for each passage in the New Testament. This critical apparatus differs from the one provided with the Novum Testamentum Graece (NA27) in that it only contains variants that were deemed meaningful to students and translators. Although it is less exhaustive, it is easier to use and contains certain other features not found in the apparatus for the NA27. For example, this apparatus provides a letter grade for each reading, providing students and translators with an estimate of how certain the editors are that the reading in the main text is original.
---
Upgrade Pricing Available! If you've previously purchased the Greek New Testament or qualifying related title, you can purchase this item for a special upgrade price. The upgrade price will be visible when you log in to your Olive Tree account and add the item to your cart (NOTE: Upgrade pricing is only available on www.olivetree.com, and not via in-app purchase).
---
Create an Olive Tree Account
Sign Into Your Olive Tree Account