Assorted Sermons of Martin Luther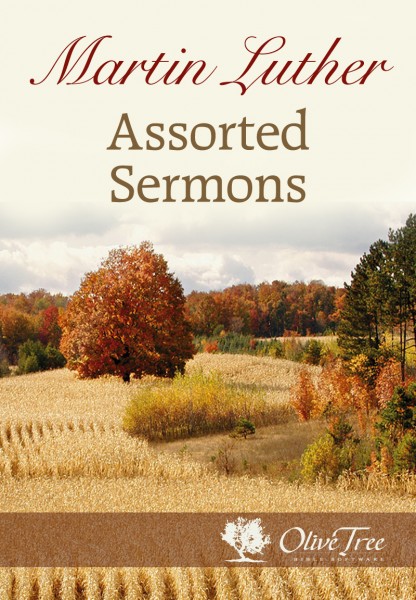 Tell Someone
Available for: iPad, iPhone, Android, Mac, and Windows.
Assorted Sermons of Martin Luther
Publisher: CCEL
Publisher: CCEL
The Wheat and the Tares, the Parable of the Sower, Christ Our Great High Priest, Christ's Holy Sufferings, the Twofold Use of the Law and Gospel, Enemies of the Cross of Christ, On Faith and Coming to Christ, and Of the Office of Preaching. A sampling of sermons given by Martin Luther (1483 - 1546).
Martin Luther (1483 – 1546) was a German monk, priest, professor, theologian, and church reformer. His teachings inspired the Reformation and deeply influenced the doctrines and culture of the Lutheran and Protestant traditions, as well as the course of Western civilization. Luther's study and research as a Bible professor led him to question the contemporary usage of terms such as penance and righteousness in the Roman Catholic Church. He became convinced that the church had lost sight of what he saw as several of the central truths of Christianity — the most important being the doctrine of justification by faith alone. He began to teach that salvation is a gift of God's grace through Christ received by faith alone. As a result of his lectures on the Psalms and Paul's letter to the Romans, from 1513-1516, Luther "achieved an exegetical breakthrough, an insight into the all-encompassing grace of God and all-sufficient merit of Christ."
ISBN: 9781500000325
Create an Olive Tree Account
Sign Into Your Olive Tree Account