Flowers from a Puritan's Garden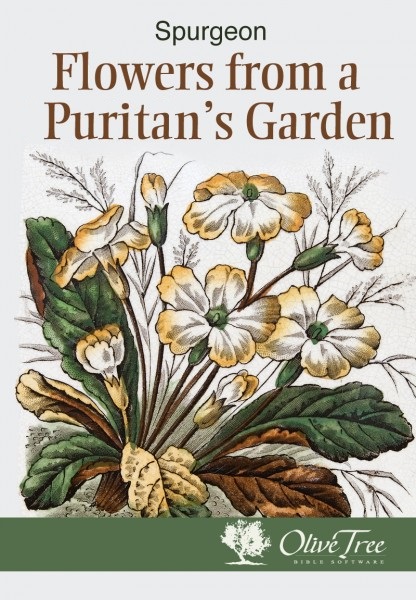 Tell Someone
Available for: iPad, iPhone, Android, Mac, and Windows.
Flowers from a Puritan's Garden
Publisher: Olive Tree
Publisher: Olive Tree
Using statements of truth from the writing of the Puritan Thomas Manton, Charles Spurgeon has brought together words from the books of this great man in a devotional form which he "humbly hopes may be found profitable for reading in the chamber of private worship." The desire of Spurgeon for Flowers from a Puritan's Garden is that readers would become more aware of the writing and thought of Thomas Manton and the depth of faith that he possessed — and how his words can still enable, comfort and challenge Christians many centuries after his death. Spurgeon has many quotes from Manton in his commentaries on the Psalm and this little book is a testimony to the impact this Puritan had on the prince of preachers.
Charles Haddon Spurgeon (1834-1892) converted to Christianity at the age of fifteen. By the age of twenty-two, he was the most popular preacher in England, and remained so for the latter half of the 1800s. He frequently spoke to crowds over 10,000 in the days before electronic amplification. Known as the "Prince of Preachers," he delivered nearly thirty-six hundred sermons throughout his life. A prolific writer as well, many of Spurgeon's works remain in print to this day.
Create an Olive Tree Account
Sign Into Your Olive Tree Account