Grace Triumphant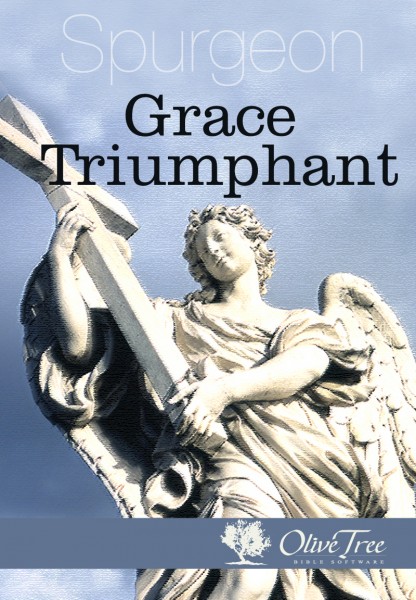 Tell Someone
Available for: iPad, iPhone, Android, Mac, and Windows.
Grace Triumphant
Publisher: Olive Tree
Publisher: Olive Tree
Learn from the "Prince of Preachers" Charles Spurgeon as he expounds upon God's amazing grace through the the following sermons:
The Novelties of Divine Mercy
The Tenderness of God's Comforts
Cheer for Despondency
Christ Looseth From Infirmities
Mercy for the Meanest of the Flock
Secret Disciples Encouraged
Blessings Traced to Their Source
The Places Where God Blesses
Christ Seen as God's Salvation
A Hope That Purifies
A Painful and Puzzling Question
Unreasonable Reasons
Faith Hand in Hand With Fear
Faith's Way of Approach
Faith Tried and Triumphing
Charles Haddon Spurgeon (1834-1892) converted to Christianity at the age of fifteen. By the age of twenty-two, he was the most popular preacher in England, and remained so for the latter half of the 1800s. He frequently spoke to crowds over 10,000 in the days before electronic amplification. Known as the "Prince of Preachers," he delivered nearly thirty-six hundred sermons throughout his life. A prolific writer as well, many of Spurgeon's works remain in print to this day.
Create an Olive Tree Account
Sign Into Your Olive Tree Account