IVP New Testament Commentary Series - Colossians & Philemon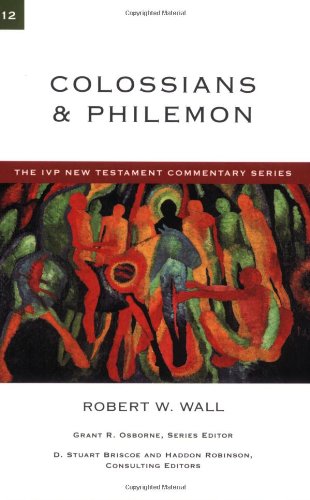 Tell Someone
Available for: iPad, iPhone, Android, Mac, and Windows.
IVP New Testament Commentary Series - Colossians & Philemon
Publisher: InterVarsity Press (IVP)
Publisher: InterVarsity Press (IVP)
Paul's letter to the Colossians, who were absorbed with legalism and intellectual conflicts, emphasizes the essential need for belief in Christ and the calling of all Christians to demonstrate their faith in right relationship with others. Paul's solution to a purely individual and intellectualized faith will ease believer's hearts and minds even today.
Philemon was an influential church leader whose slave, Onesimus, ran away. Paul wrote him a compelling, deeply personal letter, in which he asked Philemon to start a wholly fresh relationship with Onesimus. This letter gives exemplary advice on caring conflict resolution and relationships in church communities.
Robert W. Wall's study on Colossians and Philemon contains explanations of what these letters meant to their first audiences and how to apply that meaning today.
ISBN: 9781500003494
Create an Olive Tree Account
Sign Into Your Olive Tree Account