Boice Expositional Commentary Series: The Sermon on the Mount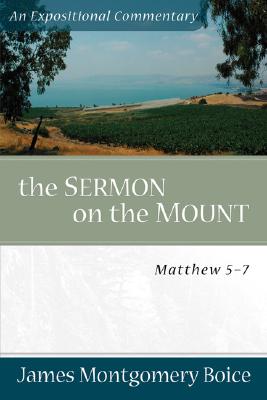 Tell Someone
Available for: iPad, iPhone, Android, Mac, and Windows.
Boice Expositional Commentary Series: The Sermon on the Mount
Publisher: Baker
Publisher: Baker
Jesus' Sermon on the Mount shows us the absolute necessity of the new birth and a regenerated heart. It points us to Jesus himself. And it indicates the way to blessing for Christians--how we can please our heavenly Father.
In this unique addition to his popular commentary series, James Montgomery Boice provides an in-depth look into the Sermon on the Mount found in Matthew 5-7. He explains the meaning of the text verse by verse and relates its concerns to today's world, the church, and the realities of the Christian life.
Boice's clear, practical writing makes this a helpful commentary for a wide range of readers--from serious Bible students to interested laypersons--to understand and apply the truths found in Jesus' teaching. It covers such topics as:
"The Secret of Happiness" (5:3-12)
"How to Rejoice in Persecutions" (5:12)
"When You Are Angry" (5:21-26)
"Divorce and Remarriage" (5:31-32)
"How to Pray" (6:5-8)
"The Names of God" (6:9)
"How to Defeat Temptation" (6:13)
"Fasting" (6:16-18)
"Spiritual Discernment" (7:6)
The entire commentary series is available for purchase as a bundled set! Click Here for more information.
Create an Olive Tree Account
Sign Into Your Olive Tree Account