Boice Expositional Commentary Series: The Epistles of John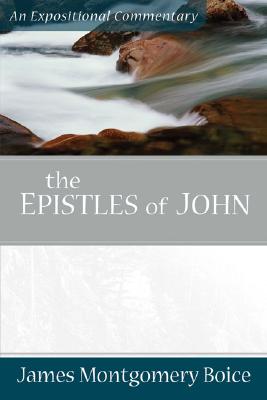 Tell Someone
Available for: iPad, iPhone, Android, Mac, and Windows.
Boice Expositional Commentary Series: The Epistles of John
Publisher: Baker
Publisher: Baker
The three letters of John found near the end of the New Testament have a tendency to be oversimplified or simply overlooked in the study of the Scriptures. However, though these letters may on the surface seem less applicable to our time because they address heresies and church management issues that seem unique to the early church, careful study reveals just how contemporary these concerns are.
In this volume of James Montgomery Boice's popular commentary series, pastors, Bible students, and everyday Christians will find applicable analysis of John's timeless messages of righteousness, truth, and love. Boice explains the meaning of the text verse by verse and subject by subject. Clear language and an approachable style make this commentary accessible and enlightening. Within these pages are important lessons on:
the essence of Christianity
assurance of salvation
identification of false teachings
proper treatment of God's servants
interaction between the church and the world
living a righteous life
The entire commentary series is available for purchase as a bundled set! Click Here for more information.
Create an Olive Tree Account
Sign Into Your Olive Tree Account