Rotherham Emphasized Bible - EBR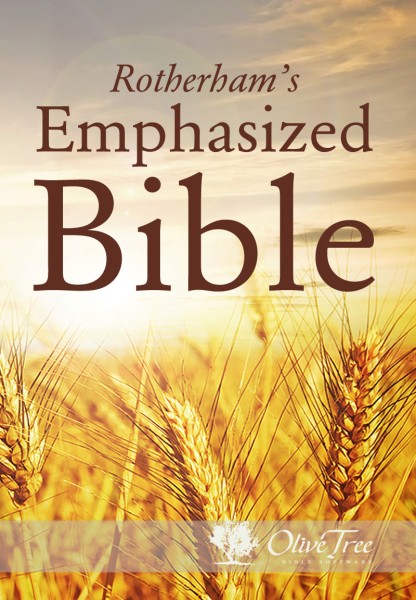 Tell Someone
Available for: iPad, iPhone, Android, Mac, and Windows.
Rotherham Emphasized Bible - EBR
Publisher: Olive Tree
Publisher: Olive Tree
Joseph B. Rotherham first began to publish his EMPHASIZED BIBLE in 1868 and completed his work in 1902. THIS "electronic" version of Rotherham's Emphasized Bible does not provide a "one-for-one" transposition of Mr. Rotherham's printed page, as set forth in Rotherham's Emphasized Bible. Mr. Rotherham used "markers" to distinguish various levels of (oral, verbal) "stress" to be given to words and phrases and "visual indentation" to show logical analysis and poetic parallelism. The present (electronic/technical) programming limitations of the Online Bible does not (yet) allow for the display of the "visual structure" of a page.
It was deemed, nevertheless, worthwhile to go forward with this translation (in its present format) with the hope that THE TRANSLATION ITSELF would be "profitable for finding out the sense of the Scriptures".
Create an Olive Tree Account
Sign Into Your Olive Tree Account