Lifehacks Bible Notes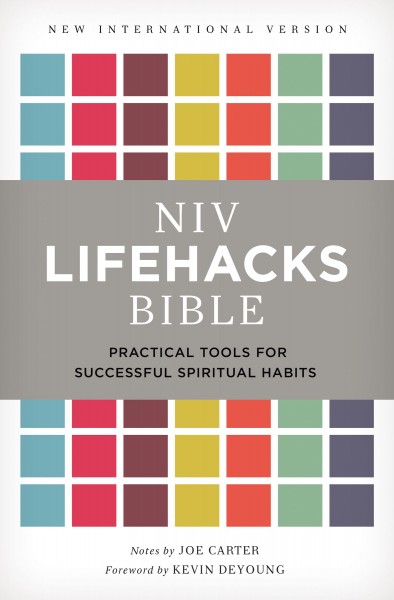 Tell Someone
Enhanced for Bible Study using the Resource Guide
Available for: iPad, iPhone, Android, Kindle Fire, Mac, and Windows Desktop, running app version 6.0 and above.
Lifehacks Bible Notes
Publisher: Zondervan
NOW AVAILABLE for iOS, Android, Mac, & Windows apps running version 6.0 and above
Publisher: Zondervan
A "Lifehack" describes any advice, shortcut, tip or skill that will help you get things done more efficiently and effectively.
The Lifehacks Bible Notes use "lifehacking" methods to give you practical and achievable tools to integrate spiritual habits into your busy, technology-centric, 21st century life. With 365 articles covering 30 life-changing disciplines, not only do these Bible Notes illuminate scriptural wisdom on spiritual practices, it provides practical tips and strategies for applying them every day.
You'll find these and other articles inside these Bible Notes:
4 Tips for Making Wise Decisions
6 Steps for Interpreting the Bible
7 Questions for Recognizing Intentional Sins
4 Tips for Finding Time to Pray
Featuring a foreword by author and theologian Kevin DeYoung, the Lifehacks Bible Notes are full of common-sense articles on foundational topics such as: prayer, self-reflection, character formation, and fasting. The Bible then features advice and helpful tips for building habits around these disciplines. Other features include:
365 articles with practical applications
Topical index
Color maps
Reading plan
ISBN: 9780310434122