How to Apply the Bible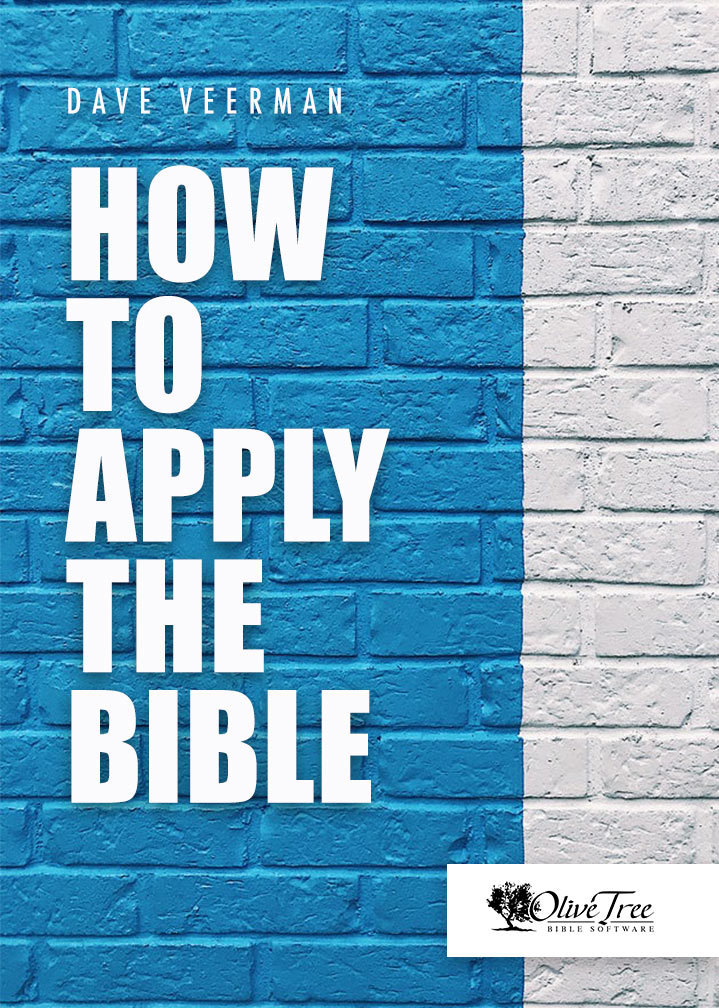 Tell Someone
Available for: iPad, iPhone, Android, Mac, and Windows.
How to Apply the Bible
Publisher: Livingstone Corporation
Publisher: Livingstone Corporation
The ebook How to Apply the Bible by Dave Veerman provides practical methods to apply the principles of the Bible to daily life. The Bible can be more than just understood, it can also impact lives if it includes comprehension and action. Veerman provides notes on the seven different literary types of the Books of the Bible (history, law, poetry and wisdom, prophecy, gospels, epistles, and Apocalypse), various application methods and how to apply them in church, and reasons for poor applications of the Bible in church or daily life.
Dave Veerman is the author of nearly thirty books. He worked for years with Youth for Christ before forming the Livingstone Corporation in 1988.
Create an Olive Tree Account
Sign Into Your Olive Tree Account