IVP Bundle - Matters Pertaining to Christian Living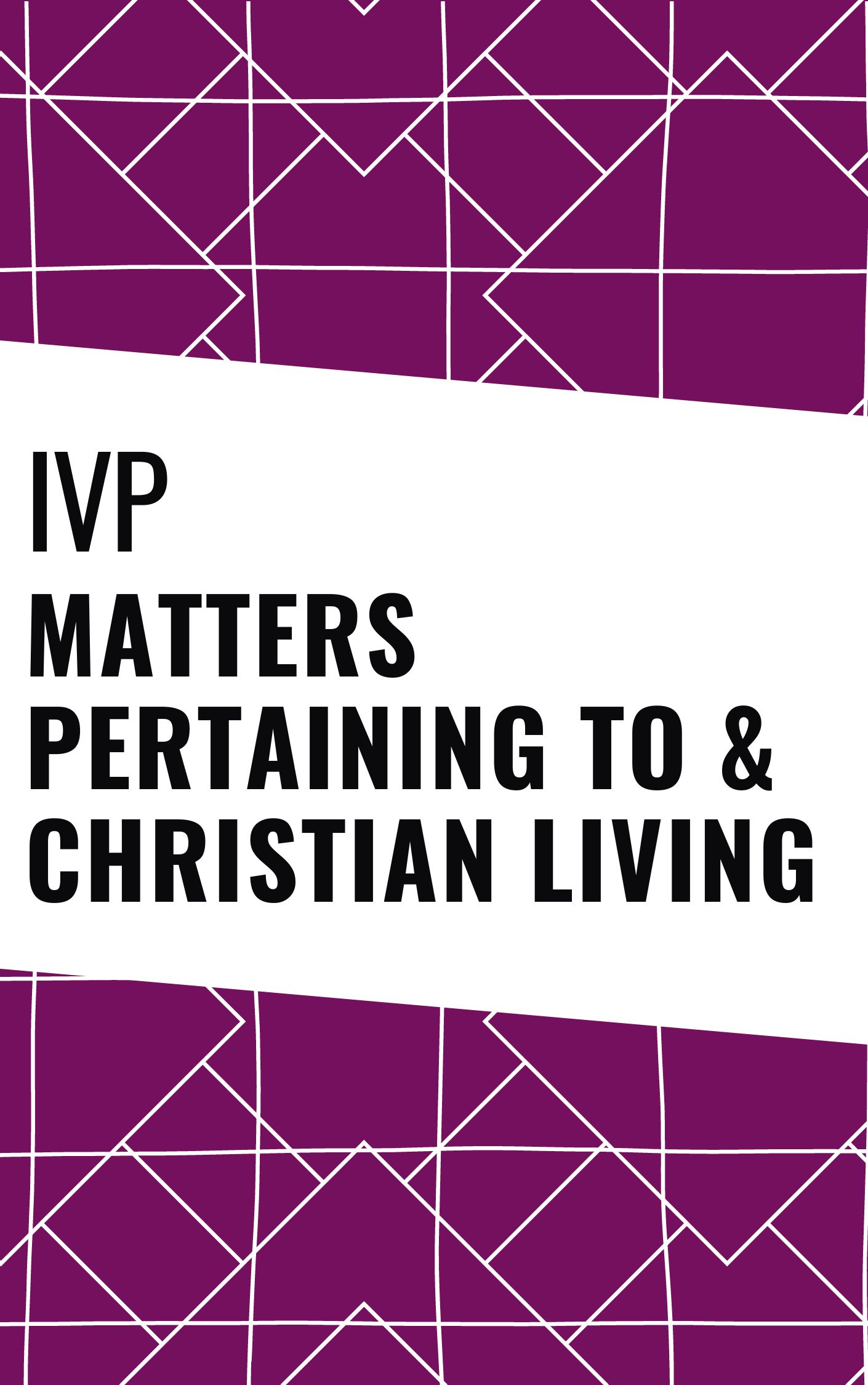 Tell Someone
Available for: iPad, iPhone, Android, Mac, and Windows.
IVP Bundle - Matters Pertaining to Christian Living
Publisher: InterVarsity Press (IVP)
Publisher: InterVarsity Press (IVP)
Affirming the Will of God, by Paul E. Little

Finding the will of God is not one isolated experience. Rather, it is a lifelong, day-by-day journey. In this insightful eBook, Paul E. Little encourages you to affirm and act on what you already know about God's will through your understanding of his nature and character. This version has been revised and updated by Marie Little for a new generation. Affirming God's Will will help you take your first steps (and avoid common mistakes) in discovering and acting on God's will for your life.

Paul E. Little and his wife, Marie, worked for twenty-five years with InterVarsity Christian Fellowship. Until his death in 1975, Little was also associate professor of evangelism at Trinity Evangelical Divinity School in Deerfield, Illinois. He was the author of several books and articles, including Know Why You Believe.

Circles of Belonging, by Rick Richardson

Can the good news of Jesus reach people today--people who are deafened by media overload, who are blinded by trendy philosophies, who are starved by shallow experiences, and who are wounded by broken relationships? Rick Richardson says yes. And in this eBook he shows how. In clear, simple terms, he describes how the gospel taps into one of our deepest God-given longings. We all desire, more than almost anything else, to belong. And Jesus is the only one who accepts us as we are, restores our broken relationship with God, and transforms our relationships with other people. Using an ingenious diagram of circles that you can easily draw on a single sheet of paper, Richardson presents the gospel in this eBook in a fresh and exciting new way.

Rick Richardson is associate professor and director of the masters in evangelism program at Wheaton Graduate School, associate national director for evangelism with InterVarsity Christian Fellowship/USA and an ordained priest with the Anglican Mission in America. His book Evangelism Outside the Box: New Ways to Help People Experience the Good News has been widely used by campus ministries, by Emergent churches and in seminary classes on evangelism.

The Power of Friendship, by Paul Tokunaga

In this eBook Tokunaga writes, "God came into my life through a person, a warm and compassionate friend who gently wore down a hard, insecure, insensitive shell until I was ready to understand God's love for me...then loved me and loved me and has never stopped loving me." As Tokunaga describes his decades-long friendship with Gary Fischer, he shows that their relationship was more than an occasion for evangelism. Rather, it has been since their meeting in 1969 a growing, encouraging and challenging relationship that has changed both men in significant ways. In this IVP eBook, Tokunaga calls you, too, to become a "Gary"--a person used by God to touch and transform the life of another, a friend.

Paul Tokunaga (Master of Christian Studies, New College, Berkeley) is national coordinator for Asian American Ministries with InterVarsity Christian Fellowship/USA. He started with InterVarsity as a student at the California Polytechnic State University in San Luis Obispo and has also worked with 2100 Productions and as Southeast Regional Director.
Create an Olive Tree Account
Sign Into Your Olive Tree Account