Does God Believe in Atheists?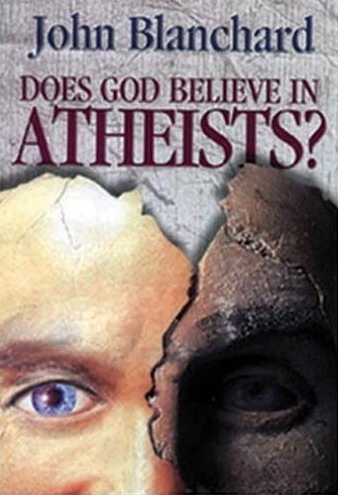 Tell Someone
Available for: iPad, iPhone, Android, Mac, and Windows.
Does God Believe in Atheists?
Publisher: Evangelical Press
Publisher: Evangelical Press
The scope of this eBook is impressive and broad, and the precision of its arguments is thorough and accurate. In this eBook, John Blanchard exposes the intellectual failures of Atheism, starting with the Greek philosophers like Socrates through the existentialism of Sarte and Camus. Blanchard attacks Darwinism in its present form, displaying its fradulant claims and philosophical rationales. He also reveals the weaknesses and fallacies of nine world religions and fourteen major cults. Despite its massive scope, Does God Believe in Atheists? is readable and fascinating. Blanchard has done Christians and atheists a good service through his exhaustive research and well-written prose.
Dr. John Blanchard served for thirteen years in the Guernsey Civil Service before entering full-time Christian ministry. He is an internationally known author, teacher and speaker. His publications have sold nearly fifteen million copies.
ISBN: 9781500001735
Create an Olive Tree Account
Sign Into Your Olive Tree Account