25 Most Treasured Gospel Hymn Stories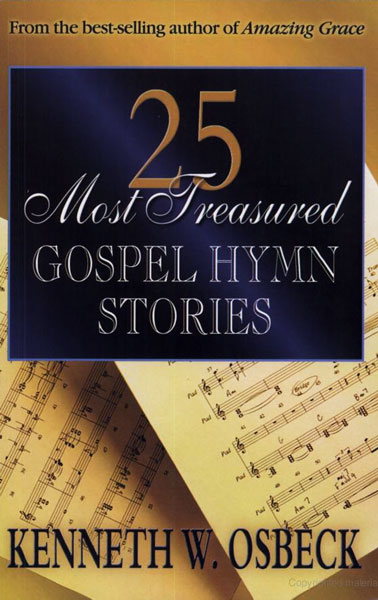 Tell Someone
Available for: iPad, iPhone, Android, Mac, and Windows.
25 Most Treasured Gospel Hymn Stories
Publisher: Kregel
Publisher: Kregel
This short eBook takes 25 of the most well-loved hymns and describes the story of how they were written. Many of the hymns have special meaning or amazing stories. For instance, What a Friend We Have in Jesus was never meant to be published. It's author, Joseph Scriven, enclosed the words as a poem of comfort to his ailing mother. Discovered by Ira Sankey, it has become a well-spring of comfort to generations of Christians. And that is only part of the story of this great hymn's origins. 25 Most Treasured Gospel Hymns includes the stories of hymns like Amazing Grace, Blessed Assurance, In the Garden, The Old Rugged Cross and Victory in Jesus. Enjoy these stories and grow to appreciate these hymns in a whole new light by reading this fascinating, faith-building eBook.
Kenneth W. Osbeck taught for thirty-five years at Grand Rapids Baptist School of the Bible and Music and at Grand Rapids Baptist College. He also served as music director for Children's Bible Hour, Radio Bible Class, and several churches. He is the author of several books, including Amazing Grace, Hallelujah, What a Savior!, 101 Hymn Stories and Joy to the World.
Create an Olive Tree Account
Sign Into Your Olive Tree Account