Today's New International Version - TNIV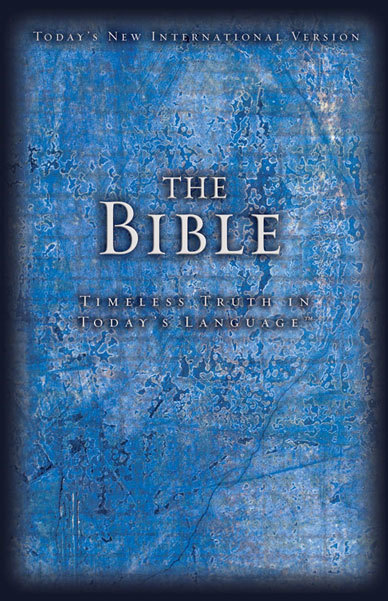 Tell Someone
Available for: iPad, iPhone, Android, Mac, and Windows.
Today's New International Version - TNIV
Publisher: Zondervan
Publisher: Zondervan
Today's New International Version (TNIV) is a Bible translation in today's contemporary English from the top evangelical linguists and scholars who also translated the best-selling, highly popular New International Version (NIV).
You may want to consider the NIV Family Pack which contains the NIV, TNIV and NIrV at a very good price.
In the thirty years since the NIV was published, the English language has changed and evolved significantly. Between 1993 and 2003, Merriam-Webster made 100,000 changes and added more than 10,000 words and phrases to its collegiate dictionary. The TNIV strives to use contemporary language that communicates clearly, while remaining uncompromisingly faithful to the Bible's timeless message.
Some examples of these translation principles (from "Quick Facts About the TNIV Bible") include:
Word changes that more precisely render the meaning of the original text. For example, "Christ is changed to "Messiah" when the underlying Greek functions as a title.
Word changes that reflect a better understanding of the meaning of certain terms in the original Greek and Hebrew. References to "the Jews" are described more specifically, such as "the Jews there" or "the Jewish leaders," when the context indicates a more precise group of people.
Changes that clarify the meaning of language for today's reader. For example, Mary is said to be "pregnant" rather than "with child." Or "the fourth watch of the night" is changed to the more understandable "shortly before dawn."
Changes made in paragraph structure, sentence structure, word order, punctuation, spelling, and capitalization as well as word changes based on contemporary English style.
Generic (non-gendered) language where the meaning of the text was intended to include both men and women. For example, when it is clear the original text never intended any exclusive male gender reference, "sons of God" becomes "children of God," and "brothers" becomes "brothers and sisters." References originally intended to be masculine remain masculine.
Create an Olive Tree Account
Sign Into Your Olive Tree Account