Reading the New Testament - Luke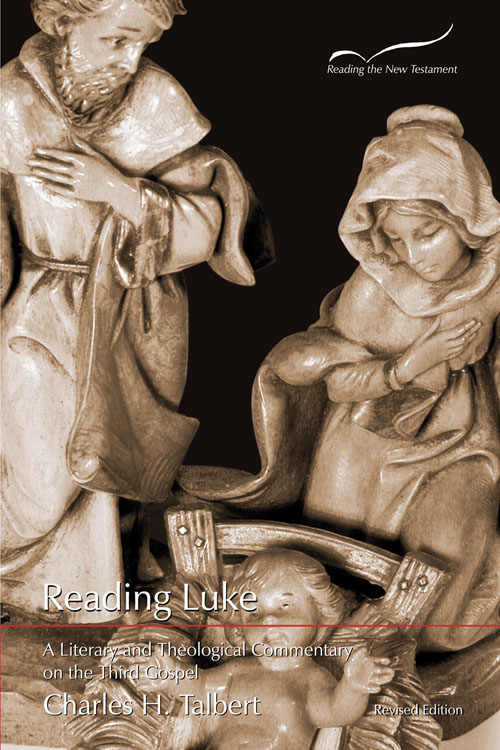 Tell Someone
Available for: iPad, iPhone, Android, Mac, and Windows.
Reading the New Testament - Luke
Publisher: Smyth & Helwys
Publisher: Smyth & Helwys
Reading Luke: A Literary and Theological Commentary on the Third Gospel concentrates on the literary and theological distinctives of the third Gospel. Charles Talbert's effective and insightful commentary enables its reader to see and feel the full force of the literary masterpiece that begins the Christian story in the birth of Jesus Christ and continues in the Acts of the Apostles. Reading Luke is an essential book for students and ministers studying Luke-Acts.
Charles Talbert is Distinguished Professor of Religion at Baylor University in Waco, Texas. He is the Reading the New Testament commentary series editor and the author of several of the editions in the series, including Reading Acts, Reading John, and Reading Corinthians. He is also the author of Romans in the Smyth & Helwys Bible Commentary series.
"Charles Talbert, perhaps the foremost interpreter of Luke-Acts among biblical scholars in the United States, has produced an unusual and highly readable commentary. Reading Luke will reward every serious student of Luke-Acts with an abundance of astute observations and insights." — Faith & Mission
Edited by Charles H. Talbert, the Reading the New Testament Commentary Series presents cutting edge biblical research in accessible language that is both coherent and comprehensive.
You can also purchase the entire Reading the New Testament 13 volume commentary series from Olive Tree.
Create an Olive Tree Account
Sign Into Your Olive Tree Account