KJV Anniversary Collection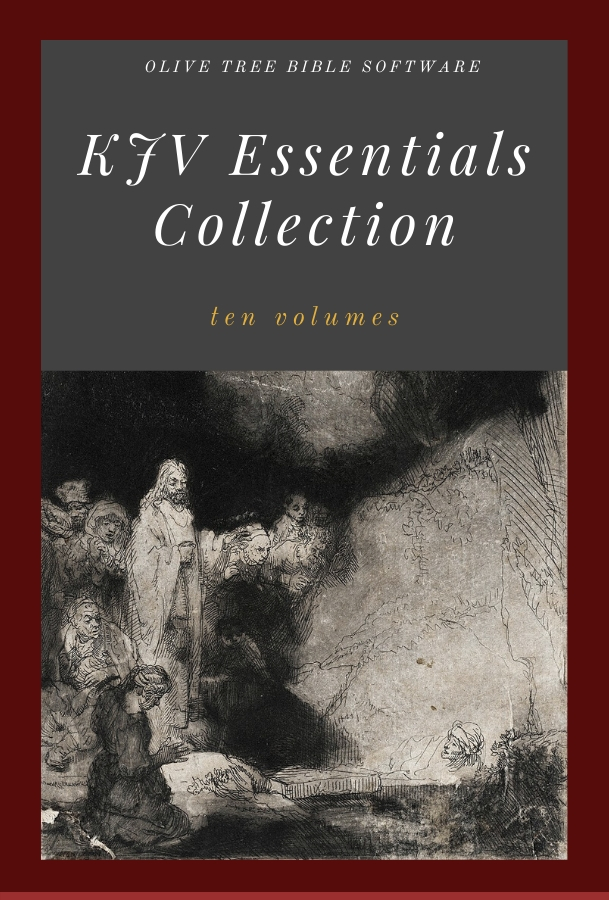 Tell Someone
Available for: iPad, iPhone, Android, Mac, and Windows.
KJV Anniversary Collection
Publisher: Olive Tree
Publisher: Olive Tree
The Authorized King James Version has made its mark on the world. Whether in terms of Biblical scholarship, contributions to the English language, or innumerable touched lives, the KJV has a longstanding and weighty tradition. The Authorized KJV was published in 1611 under the authority of King James I of England. It rapidly overtook the Latin Vulgate in popularity and soon was the Bible used by English speaking Protestants everywhere. Today it is still the most common version of the Bible in use.
To celebrate the 400th anniversary of the Authorized KJV, Olive Tree now offers the KJV Anniversary Collection, a package of resources to help you make the most of your Bible study. You will get the KJV, Strong's Numbers, cross-references, commentaries, dictionaries, devotionals, a concordance, and more—all ideally suited for use on the The Bible Study App.
---
The KJV Anniversary Collection includes:

Bibles
King James Version (KJV) - Its traditional and stunning language has impacted countless people throughout its history.
King James Version (KJV) with Strong's Numbers - Powerful word studies are at your fingertips with the Strong's numbering tied to the Enhanced Strong's Dictionary.
Study Tools
Matthew Henry's Concise Commentary - Quickly study any passage with this classic commentary.
Jamieson, Faussett & Brown Commentary (JFB) - This time-honored critical commentary on the whole Bible gives insight to understanding Scripture.
Nave's Topical Bible Index - Explore over 6,000 topics and over 100,000 Bible verse references.
Enhanced Strong's Dictionary - An expansion of James Strong's ground-breaking work, this dictionary is linked to the KJV Strong's Bible text.
Olive Tree KJV Concordance - Both an English and Englishman's concordance, this resource empowers both your word studies and your cross-references.
Treasury of Scripture Knowledge (TSK) - Let the Bible interpret itself with these indispensable, exhaustive cross references.
Devotionals
Daily Light Devotional - A beloved classic devotional for morning and evening, taken entirely from the Bible.
Spurgeon's Morning and Evening - Penetrating and touching expositions of Scripture by the "Prince of Preachers."
Create an Olive Tree Account
Sign Into Your Olive Tree Account