NIV Stewardship Study Bible Notes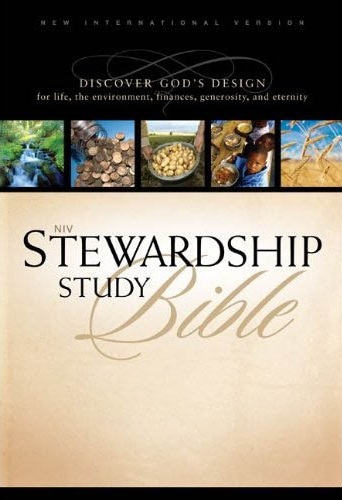 Tell Someone
Available for: iPad, iPhone, Android, Mac, and Windows.
NIV Stewardship Study Bible Notes
This digital version of the NIV Stewardship Study Bible guides readers through dozens of features focused on the spiritual and historical application of biblical stewardship and the care-taking of resources. With over 366 Exploring Stewardship notes, Bible character profiles, notes on challenges to stewardship, break-out quotes on stewardship from respected Christians throughout the ages, and other helpful articles, maps, and outlines, the NIV Stewardship Study Bible gives us much more than advice on financial concerns.
Within these study Bible notes you'll discover:
Profiles of characters of the Bible with a focus on how they managed God's resources;
An exhaustive NIV concordance on all topics under the sun from A-Z;
Exploring Stewardship articles written for the purpose of exploring generosity, charity, responsibility, and taking care of God's creation;
Study questions, prayer suggestions, and discussion topics following main articles;
A 30-Day Reading Plan for Creation's Caretakers;
A 30-Day Journey to Generous Living;
A massive bibliography of quotes and resources used in the research and creation of this study Bible.
This study Bible does not contain the Bible text; this special Notes Only edition is a supplement to the Bible you already use on The Bible Study App. Open it in split-screen and follow along with your Bible. This Study Bible does not contain verse-by-verse notes on the text of the Bible.
ISBN: 9780310442790
Create an Olive Tree Account
Sign Into Your Olive Tree Account