Act and Being: Transcendental Philosophy and Ontology in Systematic Theology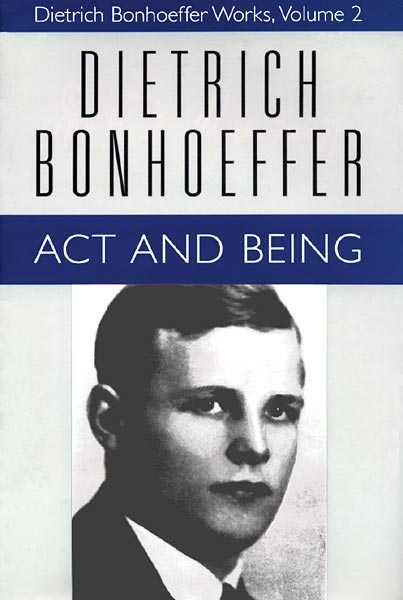 Tell Someone
Available for: iPad, iPhone, Android, Mac, and Windows.
Act and Being: Transcendental Philosophy and Ontology in Systematic Theology
Publisher: Augsburg-Fortress
Publisher: Augsburg-Fortress
The fresh, critical translation of the volume is now available. Act and Being, written in 1929-1930 as Bonhoeffer's second dissertation, deals with the questions of consciousness and conscience in theology from the perspective of the Reformation insight about the origin of human sinfulness in the "heart turned in upon itself and thus open neither to the revelation of God nor to the encounter with the neighbor." Here, therefore, we find Bonhoeffer's thoughts about power, revelation, otherness, theological method, and theological anthropology.
Dietrich Bonhoeffer was a German Lutheran pastor and theologian who lived from February 1906 - April 1945. He received broad recognition for his writings on Christianity's role in the secular world. Bonhoeffer was also famous for his staunch resistance to the Nazi dictatorship, which ultimately cost him his life in a Nazi concentration camp.
ISBN: 9780800696535
Create an Olive Tree Account
Sign Into Your Olive Tree Account