Teach the Text Commentary Series: Romans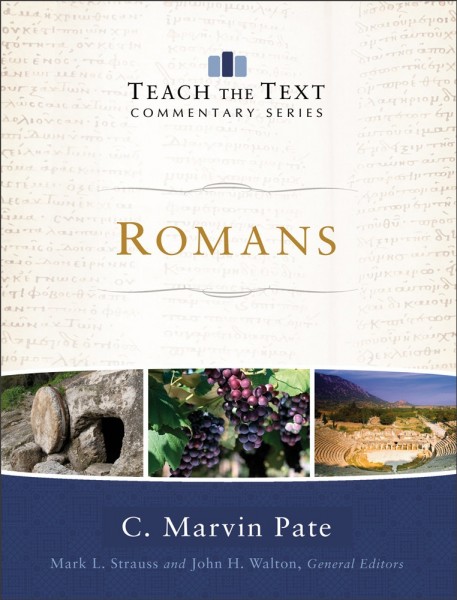 Tell Someone
Available for: iPad, iPhone, Android, Mac, and Windows.
Teach the Text Commentary Series: Romans
Publisher: Baker
Publisher: Baker
An essential commentary for pastors
The Teach the Text Commentary Series gives pastors the best of biblical scholarship and presents the information needed to move seamlessly from the meaning of the text to its effective communication. By keeping the discussion in each carefully selected preaching unit to six pages of focused commentary, the volumes allow pastors to quickly grasp the most important information. Each unit of the commentary includes the big idea and key themes of the passage; sections dedicated to understanding, teaching, and illustrating the text; and full-color illustrations, maps, and photos.
C. Marvin Pate's volume on the book of Romans will inform and inspire pastors to make Paul's vital message to the Christians in Rome both understandable in its context and applicable to our lives today.
ISBN: 9781441241276, 9780801092213
Create an Olive Tree Account
Sign Into Your Olive Tree Account