The Greatest Stories Ever Told (Vol 3)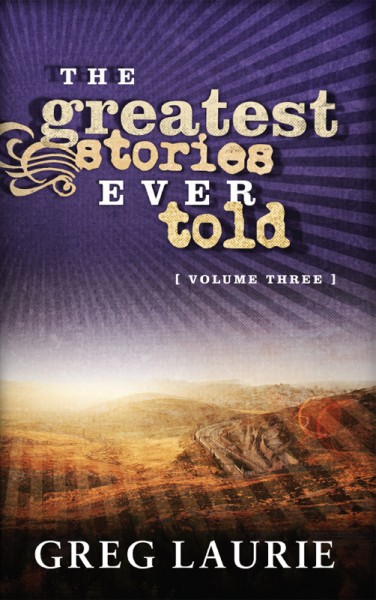 Tell Someone
Available for: iPad, iPhone, Android, Mac, and Windows.
The Greatest Stories Ever Told (Vol 3)
Publisher: Kerygma Publishing
Publisher: Kerygma Publishing
So-called 'reality' TV claims to serve up a slice of authentic life to viewers...real people in real situations reacting in real ways. But it doesn't even come close to the intrigue and sheer drama of the true-life stories that leap from the pages of the Bible. Between the covers of this book, you'll find men and women 'just like us' who wrestle with mountain-sized dilemmas, life-shattering tragedies, and stunning opportunities. In the process, they find that with God in their lives, they are more than equal to any challenge!
Greg Laurie is the senior pastor of Harvest Christian Fellowship in Riverside, California and Harvest Orange County in Irvine, California. He began his pastoral ministry at the age of 19 by leading a Bible study of 30 people. Since then, God has transformed that small group into a church of some 15,000 people. Today, Harvest is one of the largest churches in America, and consistently ranks among the most influential churches in the country.
ISBN: 9781612912172
Create an Olive Tree Account
Sign Into Your Olive Tree Account