NIV Zondervan Study Bible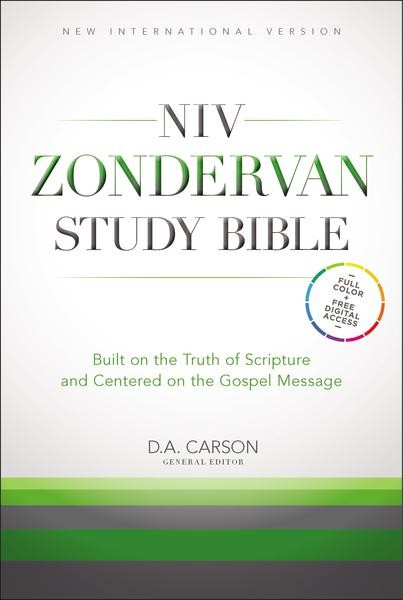 Tell Someone
Enhanced for Bible Study using the Resource Guide
Available for: iPad, iPhone, Android, Kindle Fire, Mac, and Windows Desktop, running app version 6.0 and above.
NIV Zondervan Study Bible
Publisher: Zondervan
NOW AVAILABLE for iOS, Android, Mac, & Windows apps running version 6.0 and above
Publisher: Zondervan
The NIV Zondervan Study Bible, featuring Dr. D.A. Carson as general editor, is built on the truth of Scripture and centered on the gospel message. An ambitious and comprehensive undertaking, Dr. Carson, with committee members Dr. T. Desmond Alexander, Dr. Richard S. Hess, Dr. Douglas J. Moo, and Dr. Andrew David Naselli, along with a team of over 60 contributors from a wide range of evangelical denominations and perspectives, crafted all-new study notes and other study tools to present a biblical theology of God's special revelation in the Scriptures. To further aid the readers' understanding of the Bible, also included are full-color maps, charts, photos and diagrams.
The accessible and fresh design will capture your attention and enhance your study experience.
Upgrade Pricing Available! If you've previously purchased a qualifying item, like the NIV Bible, you can purchase this item for a special upgrade price. The upgrade price will be visible when you log in to your Olive Tree account and add the item to your cart (NOTE: Upgrade pricing is only available on www.olivetree.com, and not via in-app purchase).