Complete Word Study Bible - CWSB (4 Volume Set)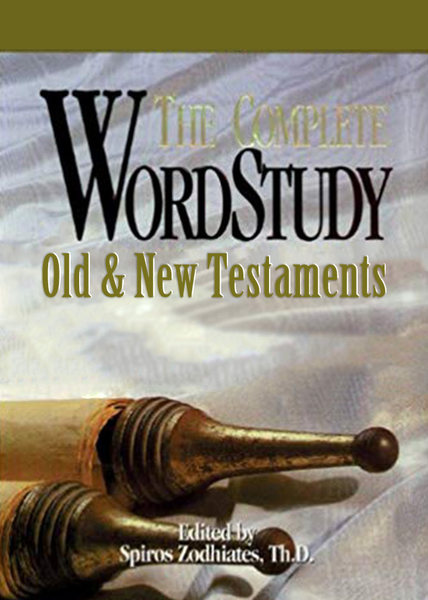 Tell Someone
Available for: iPad, iPhone, Android, Mac, and Windows.
Complete Word Study Bible - CWSB (4 Volume Set)
Publisher: AMG
Publisher: AMG
The Bible's initial languages of Greek and Hebrew are available for you with the Complete Word Study Bible by AMG—a landmark work of forty six years of scholarship by its editor, Dr. Spiros Zodhiates. This set of resources equips any dedicated Bible reader to go deeper into God's word via study of the Greek and Hebrew Languages.
KJV with Strong's numbers, Greek and Hebrew dictionaries, and more!
The Complete Word Study Bible New Testament and Old Testament each have a lexicon counterpart, each of which contain hyperlinks to Strong's Numbers and grammar—allowing you to discover New Testament Greek words and Old Testament Hebrew words as you desire. These innovative, ground-breaking volumes include complete research information per volume. Read the King James Version as it becomes animated with vital Greek and Hebrew Meanings.
Includes four volumes:

The Complete Word Study Old Testament
The Complete Word Study New Testament
The Complete Word Study Dictionary: Old Testament
The Complete Word Study Dictionary: New Testament
Primary Features
Explanatory prefaces to each book
Footnotes on essential passages
Far-reaching cross-referencing system
Hebrew and Greek Dictionaries keyed to Strong's Numbers
Hebrew and Greek Concordances
Grammatical Definitions
Translational Reference Indexes
This Bible includes red-letter support for the words of Jesus in the gospels.
ISBN: 9781500001094
Create an Olive Tree Account
Sign Into Your Olive Tree Account