Daily Meditations with Saint Augustine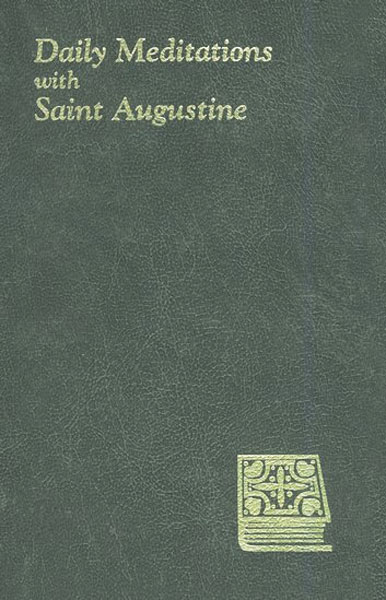 Tell Someone
Available for: iPad, iPhone, Android, Mac, and Windows.
Daily Meditations with Saint Augustine
Publisher: Catholic Book Publishing
Publisher: Catholic Book Publishing
Compiled and edited by John E. Rotelle, O.S.A., this eBook devotional provides a meditation for every day of the year from the writings of Augustine of Hippo (A. D. 354-430), regarded as one of the most important of the Christian Church Fathers. A prolific writer, Augustine's works include his famous Confessions, considered the first autobiography in Western literature, and The City of God, an in-depth study of the difference between the Church and the secular world.
Here is the meditation from November 28:

When You Arrive, You will Enjoy God
As a traveler, you are walking by faith and hope. When you arrive, you will enjoy Him Whom you have loved as you traveled on your journey. It is He Who founded the native country to which you should be hastening to come. He has sent you a letter from there that you are not to put off your return from your travels. --Sermon 22A, 4 Prayer. O Wondrous home! O land where there is no anxiety; where there are no enemies, no injury; where we shall live in safety and never wish to depart since no safer place is to be found. --Sermon 217
ISBN: 9781500001452
Create an Olive Tree Account
Sign Into Your Olive Tree Account