Christ In Isaiah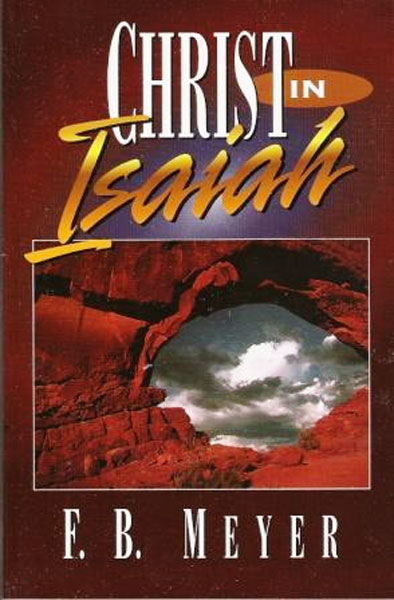 Tell Someone
Available for: iPad, iPhone, Android, Mac, and Windows.
Christ In Isaiah
Publisher: CLC Publications
Publisher: CLC Publications
In this eBook, F. B. Meyer unveils the Savior in chapters 40 through 55 of Isaiah's prophecy. Meyer's vivid language extracts the meanings and applications behind these powerful prophetic words. Just as Phillip explained the meaning of Isaiah 53 to the Ethiopian eunuch in Acts 8:26-35, Meyer reveals Jesus Christ in Isaiah and Christian experience to us in Isaiah's prophecy. As with Meyer's other writings, Christ In Isaiah, written in his matchless prose, captures the meaning of Isaiah's prophecies unlike any other writer could.
One of the greatly loved preachers of his day, Frederick Brotherton Meyer was a pastor, author, Bible teacher and evangelist. He was born in London in 1847 and grew up in a Christian home. In 1895 he began to ministering at Christ Church in London, with only 100 attending. Within two years he was preaching regularly to over 2,000. He remained there for fifteen years and then began a ministry of conference preaching and evangelism, traveling to South Africa and the Far East on mission endeavors. Meyer returned to England to pastor for several years before he died in 1929.
ISBN: 9781500000882
Create an Olive Tree Account
Sign Into Your Olive Tree Account