Key Word Commentary: Thoughts on Every Chapter of the Bible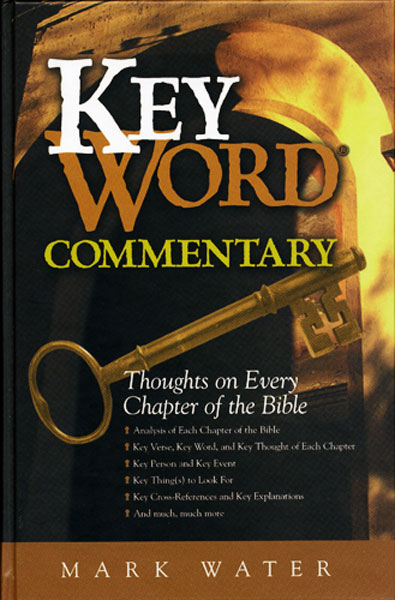 Tell Someone
Available for: iPad, iPhone, Android, Mac, and Windows.
Key Word Commentary: Thoughts on Every Chapter of the Bible
Publisher: AMG
Publisher: AMG
This unique commentary takes an enhanced outline approach to every chapter of the Bible. The 929 Old Testament and 260 New Testament chapters are taken individually, then analyzed and summarized in ten "key" categories. Key Word Commentary is an excellent resource to grasp a firm understanding and gain "key" insights of a chapter or book of the Bible without wading through dense versified material.
Each chapter of the Bible has these keys:
Before and After
Analysis of Chapter
Key Verse
Key Word
Key Person/Event
Key Thought
Key Thing(s) to Look For
Key Bible Cross-Reference
Key "By Way of Explanation"
Key "Quotable Quote"
Create an Olive Tree Account
Sign Into Your Olive Tree Account