Able to the Uttermost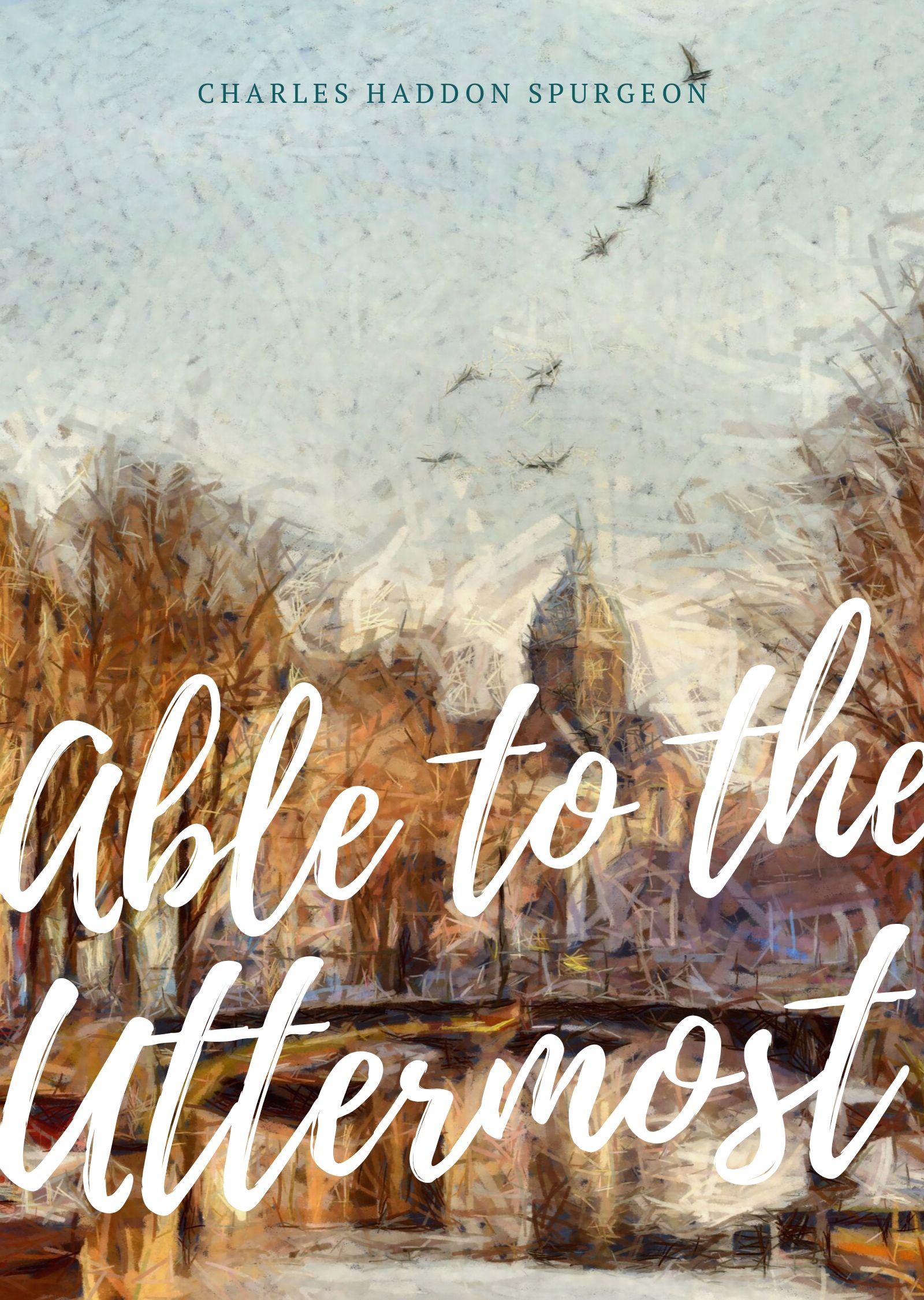 Tell Someone
Available for: iPad, iPhone, Android, Mac, and Windows.
Able to the Uttermost
Publisher: Olive Tree
Publisher: Olive Tree
This collection of twenty sermons by Charles Haddon Spurgeon was described when released in 1922 as "Forgotten" sermons that were not published in the original 63-volume Metropolitan Tabernacle Pulpit complete set (1855-1917).
The sermons include:
Able to the Uttermost - Hebrews 7:25
The Sorrow That Leads to Repentance - Luke 23:27-28
In the Place of God's Choosing - Proverbs 27:8
From Sorrow to Joy - John 16:20
Safe in the Father's Care - Isaiah 31:4-5
Salvation at the Cross Zechariah - 12:12-14
Giving God His Due - Psalms 116:17
The Christian's Badge - Deuteronomy 32:9
From Gloom to Glory - Job 14:1
The Glory of the Grace of God - Ephesians 1:6
When God Speaks - Psalms 85:8
In God's Garden of Rest - Hebrews 4:3
The Day of Atonement and the Feast of Tabernacles - Leviticus 23:27-40
Held and Kept - 2 Timothy 1:12
A Comprehensive Prayer - Psalms 84:9
Satan With the Sons of God - Job 1:6
Playing the Fool - 1 Kings 20:40
Opening the Storehouses of Grace - Genesis 41:56
"While the Lamp Holds On to Burn" - Job 7:20
The Master's Summons - John 14:31
Charles Haddon Spurgeon (1834-1892) converted to Christianity at the age of fifteen. By the age of twenty-two, he was the most popular preacher in England, and remained so for the latter half of the 1800s. He frequently spoke to crowds over 10,000 in the days before electronic amplification. Known as the "Prince of Preachers," he delivered nearly thirty-six hundred sermons throughout his life. A prolific writer as well, many of Spurgeon's works remain in print to this day.
ISBN: 9781500008512
Create an Olive Tree Account
Sign Into Your Olive Tree Account