Reading the New Testament - Hebrews and James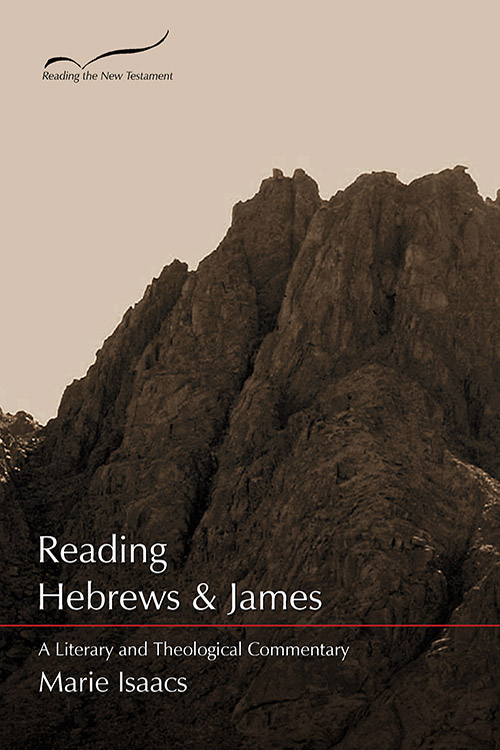 Tell Someone
Available for: iPad, iPhone, Android, Mac, and Windows.
Reading the New Testament - Hebrews and James
Publisher: Smyth & Helwys
Publisher: Smyth & Helwys
Reading Hebrews and James: A Literary and Theological Commentary provides a clear path through the unique and often divisive Letter to the Hebrews and Letter of James. Isaacs's commentary on these two letters expertly considers questions of authorship and historical context while also making both Hebrews and James undeniably relevant for today's faith. Preachers and teachers alike will benefit from the essential study that Reading Hebrews and James offers.
Marie E. Isaacs is head of the Department of Biblical Studies in Heythrop College, London, England. Her publications include The Concept of Spirit: Pneuma in Hellenistic Judaism and its Bearing on the New Testament and Sacred Space: An Approach to the Theology of the Epistle to the Hebrews.
"Marie E. Isaacs provides valuable and original readings of Hebrews and James that reveal the historical, literary, and religious contexts and messages of the books. Especially productive is her suggestion that Hebrews is written to Jewish Christians who had continued to worship in the Temple in Jerusalem and who were devastated by the destruction of the Temple in 70 C.E". — Edgar V. McKnight, Research Professor and William R. Kenan, Jr. Professor Emeritus of Religion, Furman University
"Brief yet insightful, cautious yet judicious in weighing alternative interpretations, Marie Isaacs leads Christian interpreters to a fresh appreciation for two of the most enigmatic books of the New Testament. Hebrews and James are as vital for Christian instruction today as ever before. Students, pastors, and Bible study groups will find here an engaging guide for further, focused study of these letters." — Alan Culpepper, Dean / McAfee School of Theology
Edited by Charles H. Talbert, Distinguished Professor of Religion at Baylor University in Waco, Texas, the Reading the New Testament Commentary Series presents cutting edge biblical research in accessible language that is both coherent and comprehensive.
You can also purchase the entire Reading the New Testament 13 volume commentary series from Olive Tree.
Create an Olive Tree Account
Sign Into Your Olive Tree Account