New International Encyclopedia of Bible Words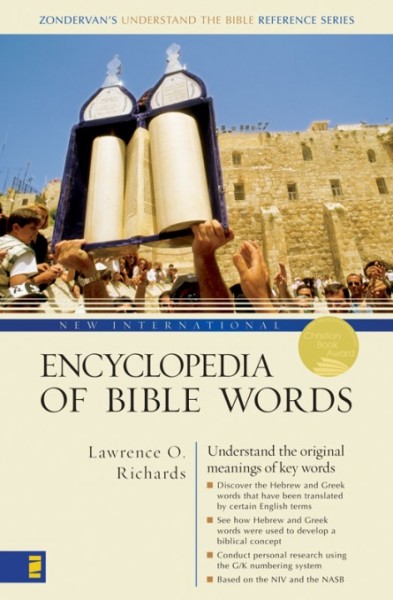 Tell Someone
Available for: iPad, iPhone, Android, Mac, and Windows.
New International Encyclopedia of Bible Words
Publisher: Zondervan
Publisher: Zondervan
This encyclopedia surveys the original Greek and Hebrew words from which the NIV and NASB translations come.
There is a world of robust meaning in the Bible's original languages. And whether you're a minister, a student, or a dedicated reader, this reference will help you capture God's word more fully by defining significant Biblical words in an easy-to-read, story-like format. You don't have to be a theologian to be aware of and appreciate the subtle layers of meaning in the Greek and Hebrew text.
This thorough yet readable resource exceeds the familiar Vine's Expository Dictionary of New Testament Words in various ways:
Detailed treatment of both Old and New Testaments so you have a strong working knowledge of the whole Bible
Leading evangelical scholarship—you can trust what you find
Discussion of essential Biblical topics in terms of devotional, real life application
Words drawn from the bestselling translation, the NIV, and the most literal word-for-word translation, the NASB
Prominent KJV words and phrases are cross-referenced to give you alternative meanings
"A milestone in Bible study aids."—Jerry E. White, Executive Director, The Navigators
ISBN: 9780310496403
Create an Olive Tree Account
Sign Into Your Olive Tree Account