Zondervan Bible Commentary (1 volume)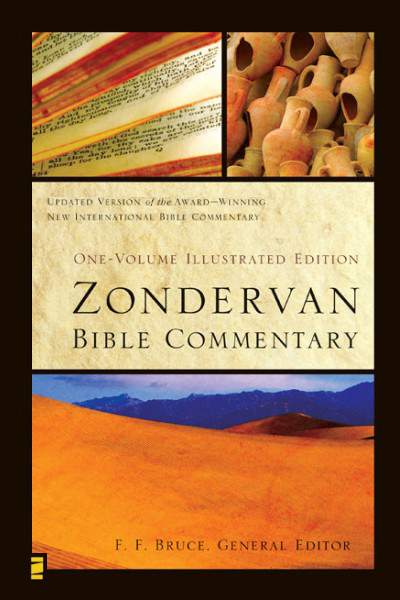 Tell Someone
Available for: iPad, iPhone, Android, Mac, and Windows.
Zondervan Bible Commentary (1 volume)
Publisher: Zondervan
Publisher: Zondervan
The Zondervan Bible Commentary takes its award-winning predecessor, the New International Bible Commentary, and weaves in rich, full-color images and other new features to make it the finest one-volume commentary of its kind. Featuring the insights of forty-three world-class scholars, this convenient, information-packed volume unlocks the meaning and message of every book of the Bible to help you gain a deeper, life-changing understanding of the Scriptures.
Features include:
A wealth of full-color photographs, maps, charts, and timelines
Commentaries by foremost scholars help you grasp the meanings of Bible passages and the significance of key biblical words
Expanded bibliographies
Sidebars:
"Going Deeper" with cultural, historical, and theological information
"Reflection" helping you apply the Scriptures to real life
"Shadows" spotlighting Old Testament foreshadowing of the New Testament
"Echoes"—similar to "Shadows," revealing New Testament references to the Old Testament
"The Conversation" containing quotes on the text from historic figures such as Luther, Augustine, and Calvin
ISBN: 9780310499565
Create an Olive Tree Account
Sign Into Your Olive Tree Account