Olive Tree Bible Maps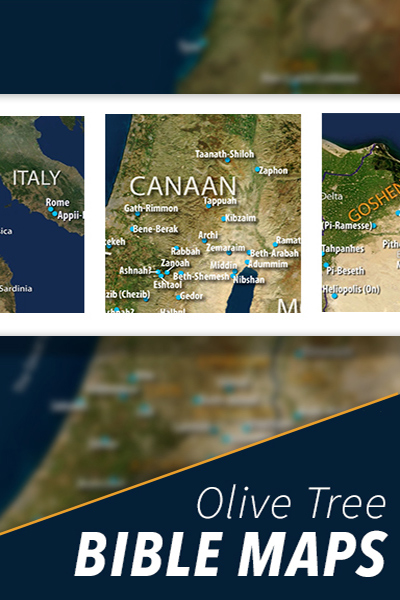 Tell Someone
Available for: iPad, iPhone, Android, Mac, and Windows.
Olive Tree Bible Maps
Publisher: Olive Tree
Publisher: Olive Tree
Olive Tree Bible Maps provide you with accurate and complete maps of the biblical landscape. It contains maps for almost every place mentioned in the Bible! These high-resolution maps will assist in a variety of different aspects of Bible study:

Quickly and easily find maps for almost every location in the Bible using Resource Guide
Understand the landscape and geography of the biblical regions
Even find obscure & elusive cites of ancient history
Video: How Bible Maps work in the Olive Tree Bible App

In addition to browsing this collection of maps, the enhanced content within the Olive Tree Bible Maps provides users of the Olive Tree Bible App with richly colored maps and locations for almost all of the places within your Resource Guide. Users will be able to search for any currently-known biblical location and, with the help of the Resource Guide, pull it up on a map within this product.
Create an Olive Tree Account
Sign Into Your Olive Tree Account