Bible Study Premier Edition - NRSV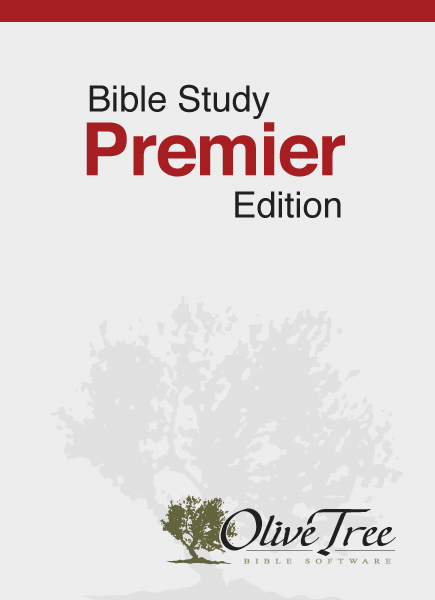 Tell Someone
Available for: iPad, iPhone, Android, Mac, and Windows.
Bible Study Premier Edition - NRSV
Publisher: Olive Tree
Publisher: Olive Tree
The Bible Study Premier Edition - NRSV includes:
Click on any item to find out more information.
The Bible Study Premier Edition - NRSV provides you with the tools you need for an introduction into deeper Bible study. The HarperCollins Study Bible Notes illuminates the New Revised Standard Version with maps, charts, introductions, and more. Other commentaries further expand your understanding of the biblical world. The included Bible dictionaries, another essential study tool, shed light on difficult words and concepts. Cross-references help you discover other passages that speak to what you are reading. Finally, Bible maps let you explore the landscape and geography of biblical regions.
All of these wonderful resources are designed to be integrated into the Resource Guide within The Bible Study App for a seamless and easy-to-use Bible study experience. The Bible Study Expanded Edition is uniquely designed to enhance and encourage your Bible study.
ISBN: 9781500011055
Create an Olive Tree Account
Sign Into Your Olive Tree Account