IVP Bundle - The Gospel, Baptism, and Your Time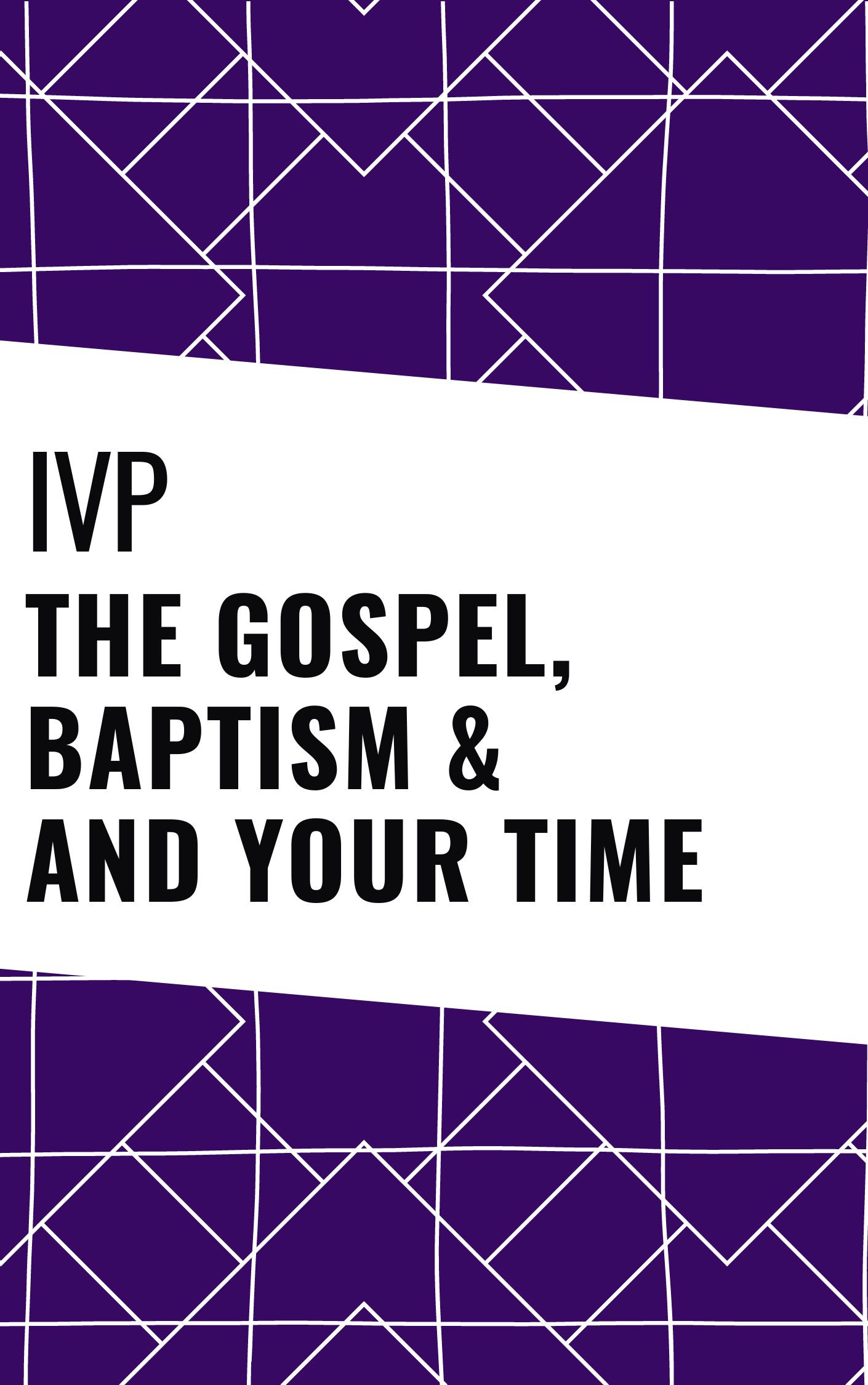 Tell Someone
Available for: iPad, iPhone, Android, Mac, and Windows.
IVP Bundle - The Gospel, Baptism, and Your Time
Publisher: InterVarsity Press (IVP)
Publisher: InterVarsity Press (IVP)
Parable of the Dancing God, by C. Baxter Kruger

In this eBook, Kruger vividly retells the parable of the prodigal son (including the full text of Luke 15:1-32). His fresh interpretation focuses not on the prodigal son, but on the character of the father as it is revealed through his interaction with his two very different sons.

Kruger preaches and lectures throughout the United States in his role as director of Perichoresis, Inc. He has worked previously as a minister to college students, as a lecturer in theology at the University of Aberdeen, and as an associate pastor.

The Scandal of Jesus, by Vinoth Ramachandra

There is something about Jesus that from the beginning has been distasteful, even scandalous, says Vinoth Ramachandra. He was tortured and crucified, the most humiliating form of execution in the ancient world. Everything about his life and death catches the world by surprise. Some may try to claim that he was just another prophet or great teacher, but what other prophet or teacher has been more enigmatic or shocking? You can search the religious traditions of humankind and you will not come across one like Jesus, who makes seemingly the most arrogant claims concerning himself and lives in the most humble and selfless manner conceivable. Jesus of Nazareth simply blows the imagination apart. In this eBook you'll join Vinoth Ramachandra in an exploration of this Jesus, exploring what made him so outrageous when he walked on earth, what makes him unique today and why his scandalous claims must be true.

Vinoth Ramachandra is secretary for dialogue and social engagement for the International Fellowship of Evangelical Students in South Asia. Along with several books published by InterVarsity Press, he has also written The Recovery of Mission. He lives in Colombo, Sri Lanka.

Too Busy? Saying No Without Guilt, by Alice Fryling

Are you too busy? Do you feel that you have to do it all--and do it now? If so, the only thing you really need to do is read this eBook! Inside these practical, wise and comforting pages, Alice Fryling introduces Jesus as a model for busy Christians. Jesus balanced his life, limited his commitments, stayed focused on his mission, and achieved his goals. You can do the same, and this eBook shows you how!

Alice Fryling is an active church member, a spiritual director, the author of nine books and a certified presenter of the Enneagram. She has given numerous workshops and retreats on the Enneagram, seeking to help evangelicals learn the richness of this tool in order to know God and themselves more deeply. Alice served on the campus staff of InterVarsity Christian Fellowship and is married to Bob Fryling, publisher of InterVarsity Press.

Why Baptism? by Bruce L. Shelley

In this eBook, Shelley examines the relationship between baptism and faith, addressing both the methods and the meaning of baptism.

Shelley is senior professor of church history at Denver Seminary.
Create an Olive Tree Account
Sign Into Your Olive Tree Account