Grant Me Wisdom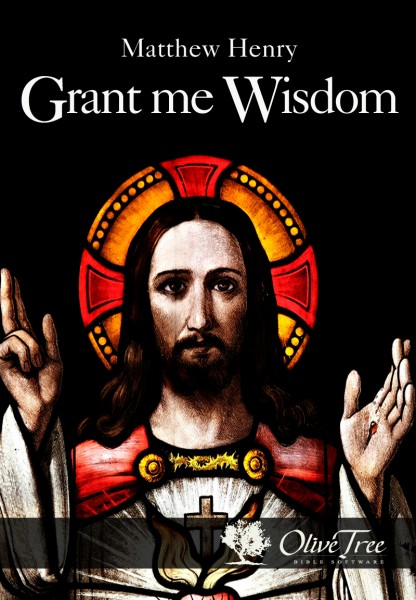 Tell Someone
Available for: iPad, iPhone, Android, Mac, and Windows.
Grant Me Wisdom
Publisher: Barbour
Publisher: Barbour
Perhaps one of the most famous Bible commentators of all time, Matthew Henry's keen, thoughtful and practical insights into God's Word have been treasured by Christians for centuries. Henry believed the Bible answered every question and trial of life, and daily excerpts in Grant Me Wisdom reflect Henry's commitment to the Bible as the best source to understand and know God's wisdom.
Each month of this devotional has a theme that the month's excerpts focus on:
January: Faith
February: Prayer
March: Bible Study
April: Devotion and Commitment
May: Intimacy with God
June: Worship
July: Relationships
August: Fruits of the Spirit
September: Christian Duty
October: Spiritual Warfare
November: The Great Commission
December: Anticipating Christ's Return
Matthew Henry (1662-1714) was a lover of the Bible from his very early years. After schooling in London, he was ordained in 1687 and pastored in Chestor, Wales for 25 years. At his home in Chester, Matthew Henry conducted family prayers at the beginning and the end of the day. In the morning he expounded the Old Testament, and in the evening the New Testament. These expositions, amended as the result of questions and comments from his family and his neighbors, are likely the basis of his commentary.
Create an Olive Tree Account
Sign Into Your Olive Tree Account