Overcoming Panic Attacks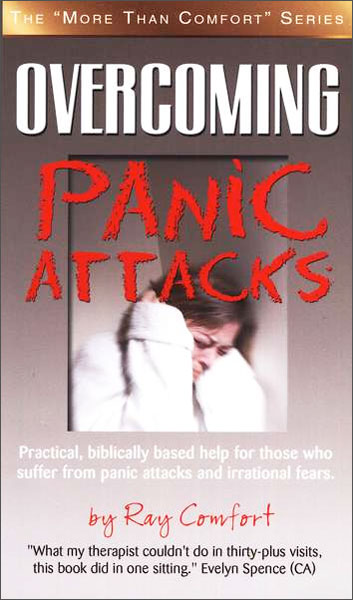 Tell Someone
Available for: iPad, iPhone, Android, Mac, and Windows.
Overcoming Panic Attacks
Publisher: Bridge-Logos
Publisher: Bridge-Logos
More than 3 million people in the United States suffer from or will develop a panic disorder. Perhaps you or someone you know is afflicted with devastating panic attacks, and you may not know what to do. Ray Comfort, co-host of the award-winning television show "The Way of the Master" and author of the book of the same name and the Evidence Bible, has real answers for you or your loved ones. He knows from firsthand experience that the principles in this eBook can unlock the chains and open the immovable doors in your life. He knows because he was once the prisoner of debilitating panic attacks. Ray Comfort shares how he conquered paralyzing, irrational fear, overcame despair, restored peace, joy and confidence in his life, and today lives fully again.
Ray Comfort has authored over 50 books, including The Evidence Bible and Hell's Best Kept Secret. He co-hosts with Kirk Cameron "The Way of the Master" television show, and his ministry has been commended by Franklin Graham, David Wilkerson, Dr. D. James Kennedy, Joni Eareckson Tada, Dr. Jerry Falwell and other Christian leaders. He lives with his wife Sue in Southern California.
Create an Olive Tree Account
Sign Into Your Olive Tree Account