Sennacherib: Encountering Assyria's Great and Terrifying Ruler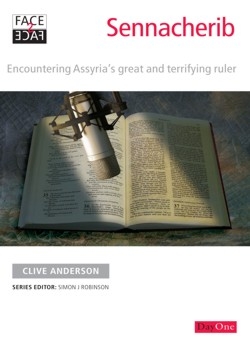 Tell Someone
Available for: iPad, iPhone, Android, Mac, and Windows.
Sennacherib: Encountering Assyria's Great and Terrifying Ruler
Publisher: Day One
Publisher: Day One
Sennacherib was once a name to send a chill down spines, yet today, relatively few have heard of him, and even fewer know much about him. Lord Byron immortalized one part of his life in a poem, but there was much more to this man than King and fearsome warrior. Coming face to face with him in this book not only reveals a complex and multi-talented man, but also the formidable enemy that the land of Judah, its king Hezekiah and prophet Isaiah were confronted with at a time of national crisis.
Today, many Christians across the world find themselves faced with situations that appear to be beyond their control. How should they react in such circumstances and what help can they expect to receive? This book, while dealing with real history, also focuses on life in the twenty-first century and gives pointers towards being faithful witnesses of Jesus Christ.
Create an Olive Tree Account
Sign Into Your Olive Tree Account