IVP New Testament Commentary Series - Romans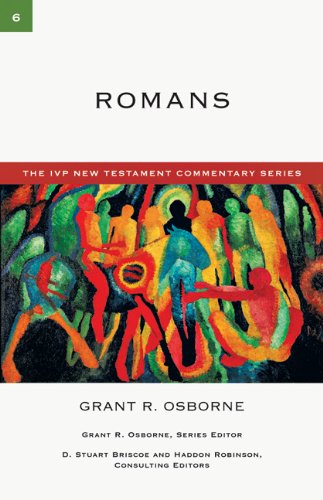 Tell Someone
Available for: iPad, iPhone, Android, Mac, and Windows.
IVP New Testament Commentary Series - Romans
Publisher: InterVarsity Press (IVP)
Publisher: InterVarsity Press (IVP)
Not many books of the Bible have so impacted the movement of church history like Paul's epistle to the Romans.
Think of Augustine's heart-rending conversion in the fourth century, or Martin Luther's monumental rediscovery of justification by faith in the 16th. Think of John Wesley's conversion and how it influenced the church to realize the need for personal salvation in the 18th century. Think of Barth's challenging theological exegesis in the twentieth century: to all of these, Romans was a driving factor, whether for spiritual birth or rediscovery of what is essentially the Gospel.
Seeking to unite the Jews and Gentiles of Rome, Paul explains to both groups what brings them together: their salvation by grace, through faith in God. He lays out this striking message and its implications for the church in his letter to the Romans, which is as imperative today as it was in the ancient world.
This work by Grant R. Osborne leads the reader through what Romans meant to its first audiences and how that applies to our lives today.
ISBN: 9781500003432
Create an Olive Tree Account
Sign Into Your Olive Tree Account