Lucado Life Lessons Study Bible Notes: Inspirational Applications for Living Your Faith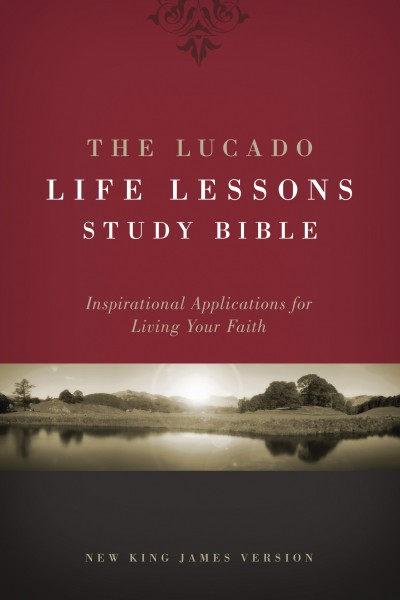 Tell Someone
Available for: iPad, iPhone, Android, Mac, and Windows.
Lucado Life Lessons Study Bible Notes: Inspirational Applications for Living Your Faith
Publisher: Thomas Nelson
Publisher: Thomas Nelson
Let God's Word color your whole life with these Biblical applications from The Lucado Life Lessons Study Bible.
Max Lucado provides over one thousand "Life Lessons" that serve as practical windows into the real-life message and meaning of God's strikingly transformative word. These well-crafted Bible study notes draw from Lucado's entire career as a writer. All the devotional content is from his widely acclaimed works.
The Lucado Life Lessons Study Bible Notes will help you see Scripture as the inspired word of God and strengthen your faith with anecdotes from others' experiences with Him. You'll start seeing Scripture through new eyes with Lucado's insightful devotions—devotions that will help illuminate the magnitude of what God, through Jesus Christ, has done for you.
Features Include:
Over 1,000 invaluable "Life Lessons"
Notes on Christ Through the Bible, New Life in Christ, and topical studies throughout
Topical index
Note: This product includes the notes, introductory and special articles only. It does not include the Biblical text. This allows you to use the notes and features with any translation you have installed on your device.
ISBN: 9781418546915
Create an Olive Tree Account
Sign Into Your Olive Tree Account