IVP Bundle - Prayer, the Bible and Hearing God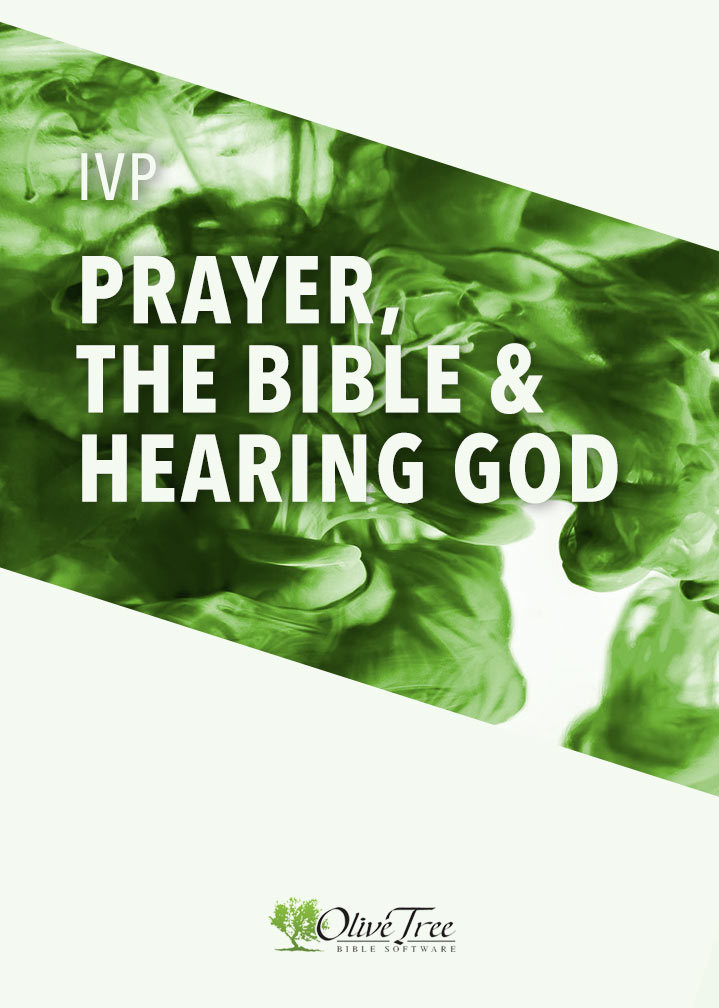 Tell Someone
Available for: iPad, iPhone, Android, Mac, and Windows.
IVP Bundle - Prayer, the Bible and Hearing God
Publisher: InterVarsity Press (IVP)
Publisher: InterVarsity Press (IVP)
How to Hear God, by Bill Hybels

In this booklet Bill Hybels shows how to listen to the promptings we receive from God and test them so that we can know clearly when God speaks to us and obey His leading in the different situations of life. Bill Hybels is pastor of Willow Creek Community Church in the Chicago suburbs, where over 15,000 attend each weekend. Willow Creek's "seeker sensitive" approach to worship has influenced many churches across the U.S. and throughout the world.

Prayer, by John White

John White offers advice on prayer: knowing what to pray for, maintaining concentration, praying in public, discerning God's voice and more. John White (1924-2002) was a missionary to Christians behind the Iron Curtain during the beginning of the Cold War, and served as a medical missionary with New Tribes Mission from 1955 to 1964. Later in his life he helped to plant a Vineyard church in Vancouver, BC. White was a sought-after speaker, and during his life lectured around the world at churches, conferences and leadership events.

The Authority of the Bible, by John Stott

John R. W. Stott explains why the Old and New Testaments still form the authoritative basis for Christian faith and practice. John Stott is known worldwide as a preacher, evangelist and communicator of Scripture. For many years he served as rector of All Souls Church in London, where he carried out an effective urban pastoral ministry.
Create an Olive Tree Account
Sign Into Your Olive Tree Account