Peter: Fisherman, Disciple, Apostle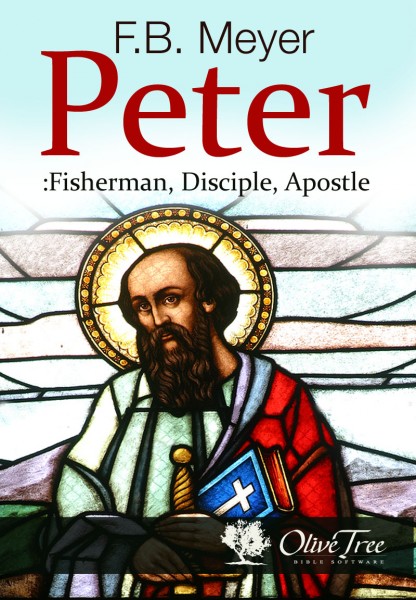 Tell Someone
Available for: iPad, iPhone, Android, Mac, and Windows.
Peter: Fisherman, Disciple, Apostle
Publisher: CLC Publications
Publisher: CLC Publications
This eBook captures the complex life of this great Apostle, from his first call to leave his nets to fish for men through his denial of the Lord to the Day of Pentecost and ending with Peter's death in Rome. F.B. Meyer's powerful prose illustrates Peter's life with grace and power without straying from a Biblical understanding of Peter. Thoughout Peter: Fisherman, Disciple, Apostle, Meyer gives us glimpses of Jesus in his narrative of Peter, and we see the love of Christ toward His sometimes wayward and sometimes faithful disciple. The life of Peter is ultimately a grand story of the power of redemption and the continuous transforming power of Jesus in our daily lives, and Meyer brings that story and its applications to life.
One of the greatly loved preachers of his day, Frederick Brotherton Meyer was a pastor, author, Bible teacher and evangelist. He was born in London in 1847 and grew up in a Christian home. In 1895 he went to Christ Church in London, with only 100 attending. Within two years he was preaching regularly to over 2,000. He remained there for fifteen years and then began a ministry of conference preaching and evangelism, traveling to South Africa and the Far East on mission endeavors. He returned to England to pastor for several years before he died in 1929.
Create an Olive Tree Account
Sign Into Your Olive Tree Account