Jeremiah: Priest and Prophet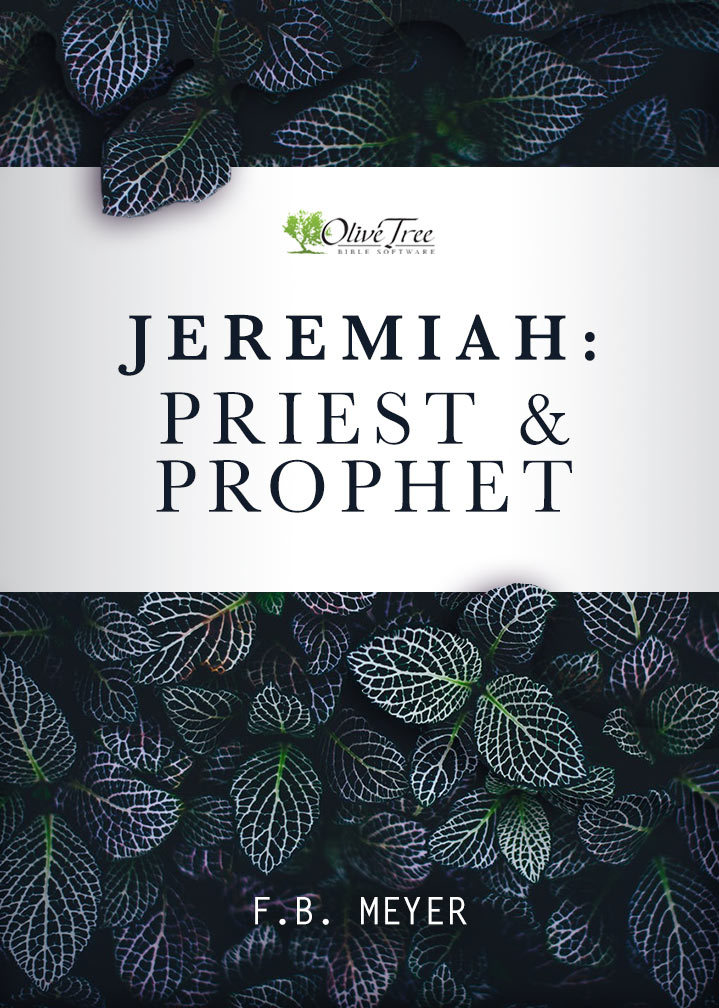 Tell Someone
Available for: iPad, iPhone, Android, Mac, and Windows.
Jeremiah: Priest and Prophet
Publisher: CLC Publications
Publisher: CLC Publications
F.B. Meyer's biography of the great prophet Jeremiah examines the deep similarities between the sufferings of Jeremiah and the sufferings of Christ. Jeremiah: Priest and Prophet, written like only Meyer could, retells Jeremiah's life story framed in the New Testament perspective of Christ as the Savior who suffered and died for us. Meyer begins his biography clearly stating this lofty purpose:
"Jeremiah has always a fascination to Christian hearts because of the close similarity that exists between his life and that of Jesus Christ. Each of them was 'a man of sorrows, and acquainted with grief'; each came to his own, and his own received him not; each passed through hours of rejection, desolation, and forsakeness. And in Jeremiah we may see beaten out into detail, experiences which, in our Lord, are but lightly touched on by the evangelists."
One of the greatly loved preachers of his day, Frederick Brotherton Meyer was a pastor, author, Bible teacher and evangelist. He was born in London in 1847 and grew up in a Christian home. In 1895 he went to Christ Church in London, with only 100 attending. Within two years he was preaching regularly to over 2,000. He remained there for fifteen years and then began a ministry of conference preaching and evangelism, traveling to South Africa and the Far East on mission endeavors. He returned to England to pastor for several years before he died in 1929.
Create an Olive Tree Account
Sign Into Your Olive Tree Account