New International Commentary on the Old Testament: The Book of Proverbs 1-15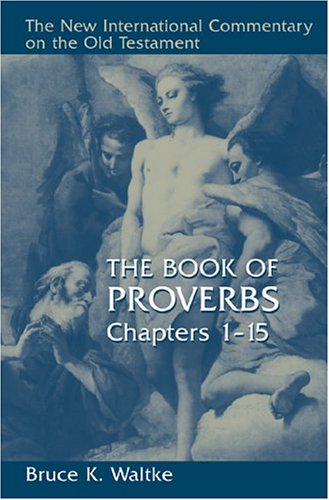 Tell Someone
Available for: iPad, iPhone, Android, Mac, and Windows.
New International Commentary on the Old Testament: The Book of Proverbs 1-15
Publisher: Eerdmans
Publisher: Eerdmans
The eagerly awaited New International Commentary: The Book of Proverbs Chapters 1-15 has been carefully crafted for over twenty five years and is expected to set the bar in Proverbs research. Authored by the prominent Old Testament scholar Bruce Waltke, this dual-volume commentary is undoubtedly the most thorough study of Proverbs available.
Waltke's work utilizes new literary tools that have done much for Bible interpretation. He clearly shows the continuing profundity and direct bearing that Proverbs has on our daily lives. Waltke includes a detailed introduction that deals with textual issues, structure, composition, theology, and more. The commentary proper expounds and illuminates Proverbs as "theological literature" in an extremely accessible way. His own translation of the Hebrew text and sharp commentary are well suited for ministers, students, teachers, and all kinds of readers.
ISBN: 9781500005429
Create an Olive Tree Account
Sign Into Your Olive Tree Account